Colu Local Network (CLN)
The CLN is a payment network that aims to utilize the power of cryptocurrencies to create an open, better, more transparent infrastructure for processing payments, that can offer a competitive alternative to credit card companies and closed-network payment providers. The CLN token is the first currency attached to real life consumption. The token will be issued on the Ethereum network and will provide access to the CLN network and will enable communities to bootstrap. It will also represent an index value of the community currencies issued on the network and provide instant liquidity to new currencies.
Market Capitalization
$
1,714,029
Available Supply
105,212,873 CLN CLN
Total Supply
1,540,701,334 CLN CLN
Colu Local Network News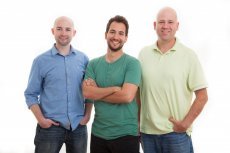 After raising $12 million from top investors, the blockchain startup is now looking to collect $50 million in a crowdsale launching next month.
Advertisement