ICE ROCK MINING (ROCK2)
The project Ice Rock Mining (IRM) is carried out by Woodland Networks L.P., Northern Ireland, which offers mining services at its mining farm at Almaty, Kazakhstan. The main idea of the project is that the mining farm will be located in a former secret bunker built by the USSR in case of war. In 1950's, the Soviet Union created such huge mountain repositories in the event of war, such storages were located inside the mountain, where a cave was cut out and all technical nuances were taken into account. This technology allowed the use of these caves for various purpose.
Market Capitalization
$4 227 295
Available Supply
15 709 272 ROCK2
Total Supply
15 724 272 ROCK2
ICE ROCK MINING News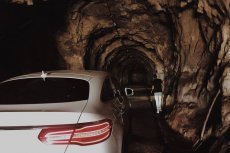 There was a time where mining Bitcoin was something that anyone could do. The difficulty was low, the turnaround time was quick, and the strain on resources barely touched sides. However, that is no longer the case.
Advertisement
Coin
Price
$

3,880.92

$

144.88

$

0.321394

$

3.42

$

47.74

$

144.08

$

1.00

$

0.024830

$

0.082329

$

0.045448