Ink (INK)
Ink is a decentralised solution harnessing the combined power of Consortium Blockchain, Public Blockchain and Cross-chain Interoperability for the global Creative Industry. The vision of Ink is to provide Sovereign Consortium Blockchain to different use cases, to redefine roles, content and behaviours within the industry, and to build for the Creative Industry a decentralised infrastructure in which various applications can be created and correlate to each other under one highly integrated system. Based on a credible and stable public blockchain, an Intellectual Property Asset Exchange is built as a trusted corridor for content-to-liquid-asset conversion and token issuance, making it an integrated ecosystem. Furthermore, defining and developing the cross-chain protocol enables value and information to flow freely between public blockchain and consortium blockchain.
Market Capitalization
$2 608 047
24 Hours Volume
$2 919 586
Available Supply
463 910 527 INK
Max Supply
1 000 000 000 INK
Ink News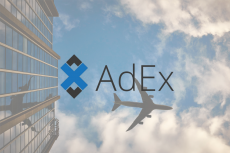 Decentralized advertising network AdEx and travel media company Ink will continue blockchain-based auction for ad spaces on easyJet boarding passes.
Decentralized ad network AdEx teamed up with travel media company Ink to add blockchain technology to the real sector of economy.
Advertisement