IP Exchange (IPSX)
IPSX is the first truly decentralized IP Sharing Marketplace, which will create a global marketplace for IPs. Combined with flexible tools (SDKs and APIs), to aid entrepreneurs and developers in a fully secured and transparent environment to develop new applications on top of the already existing IPs on the IPSX sharing platform. It will become a framework and a marketplace for new applications that require IPs at their backbone (VPN providers, Data Mining software, web crawling bots, micro tasks, etc.).
Market Capitalization
$632 488
Available Supply
863 039 680 IPSX
Total Supply
1 714 102 659 IPSX
IP Exchange News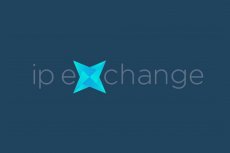 IPSX, the first fully-decentralized IP Sharing platform, recently announced the launch of a demo version of the platform (MVP) for sharing IP addresses after successful TGE.
Advertisement