Moss Coin (MOC)
Mossland is an AR (augmented reality) gamified platform for owning and trading virtualized real-estate based on mechanics of Monopoly and Pokemon Go. Transactions are made with Moss Coin (MOC). Virtual assets owned in Mossland can be transferred to other location-based games or services through Moss Chain, the first blockchain for AR/VR assets.
Market Capitalization
$8 217 398
Available Supply
226 161 053 MOC
Total Supply
500 000 000 MOC
Moss Coin News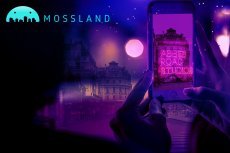 Former managers of Samsung and Google are launching a new location-based augmented reality mobile game Mossland with a focus on real estate powered by blockchain. In-game sales and purchases are facilitated Ethereum-based cryptocurrency Moss Coin. ICO launch starts on March 21.
Advertisement