POA Network (POA)
POA Network is a public sidechain based on the Ethereum protocol. The blockchain will feature the Proof-of-Authority algorithm, which does not depend on the nodes solving mathematical problems, but instead uses a set of "authorities", pre-selected validators that will be able to seal the blocks and secure the network. The validators identity will be public enabling any third party to check their identity.
Market Capitalization
$ 8,211,615
24 Hours Volume
$ 291,835
Available Supply
242,023,925 POA
Total Supply
260,958,485 POA
POA Network News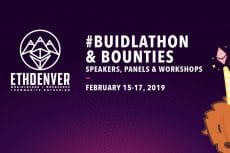 Every aspect of Ethereum's largest conference will make use of blockchain, including submitting projects, judging and voting on them. This year, 2,000 participants are expected to come.