Quantstamp (QSP)
Quantstamp is the decentralized smart contract security-audit platform. Cost Effective: For smart contracts to truly play an important role in the future of many industries, cost-effective code auditing is integral.Quantstamps platform can be used to verify source code written in any language, with a transparent proof-of-audit.It is offered seamless tools to help developers set up bounties and capture critical vulnerabilities prior to blockchain deployment. ICO start date: 2017-10-10.
Market Capitalization
$
8,307,959
24 Hours Volume
$
153,468
Available Supply
617,314,171 QSP QSP
Total Supply
976,442,388 QSP QSP
Quantstamp News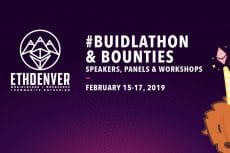 Every aspect of Ethereum's largest conference will make use of blockchain, including submitting projects, judging and voting on them. This year, 2,000 participants are expected to come.