ShipChain (SHIP)
ShipChain is an Ethereum-based shipment tracker platform. The ShipChain system is fully integrated across the entire supply chain, from the moment a shipment leaves the factory, to the final delivery on the customer's doorstep. The ecosystem will encompass all methods of freight, and will include an open API architecture that can integrate with existing freight management software. SHIP is an ERC20 token that serves as a currency on ShipChain's ecosystem. ShipChain was founded with the mission to create a unified, end-to-end technology platform that will revolutionize the logistics and transportation industry using blockchain technology. The logistics industry currently faces numerous problems, including lack of visibility, lack of accountability, high markups from middlemen, and a high occurrence of fraud and theft. With our technology, and the SHIP token, ShipChain will be able to use blockchain to resolve the biggest problems facing the industry today. Taking a holistic, multimodal (truck, rail, air, sea) approach enables us to unify the industry in a way that has never been possible until today.
Market Capitalization
$
1,892,482
Available Supply
244,287,057 SHIP SHIP
Total Supply
500,000,000 SHIP SHIP
ShipChain News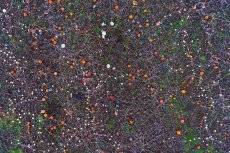 John Monarch, CEO of ShipChain, a blockchain-based shipping and freight company, shares his vision on decentralization in the logistics industry and dwells upon solutions of the major sphere-connected problems.