Ripple News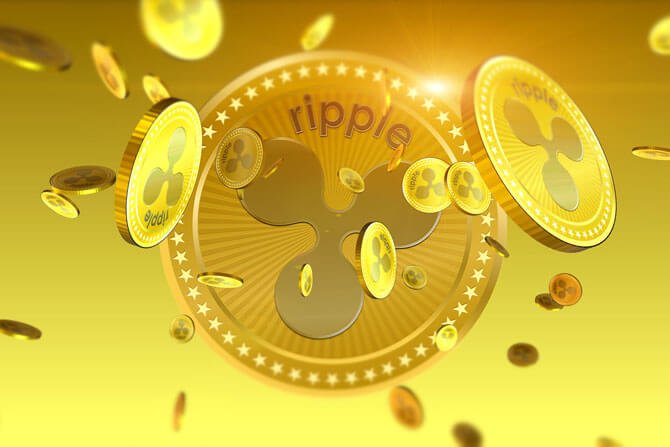 Ripple news is a website that deals with news about crypto-currency, financial technology and generally things associated with the internet. The website is very easy to navigate and has a great user interface. Ripple news carries with it a perfect touch that encourages visitors who visit to stay until they get their desires fulfilled. The site has an excellent niche which covers a couple of news related to crypto-currency (bitcoin, litecoin, and lots more) and the financial technology in general.
Crypto-currencies are electronic currencies; its definition is simple and brief. However, what isn't too simple and brief is just exactly how it acquires its value.
When several persons envision crypto-currency they might as well direct their thoughts to crypto-currency. Just a couple of people seem to be acquainted with its uses and benefits and for some reason; everyone seems to be chatting about it as if they comprehend all about it. With the increment and rise of the use of cryptic currencies, it is indeed wise for everyone to get acquainted with it as it would soon evolve to an international trade means.
There are a good number of people who have turned to millionaires owing to the fact that they have been trading in crypto-currency. Certainly, there is a whole lot of money in this brand new financial industry.
Crypto-currency is a digitized, constructive, and decentralized electronic currency; it is propagated by a utilization of cryptography. Cryptography is the groundwork behind computer/internet banking, debit cards, and e-commerce systems.
Crypto-currency comes in a variety of forms, with Bitcoin being the first successful crypto-currency from which all other crypto-currencies patterns. They are all produced by thorough alpha-numerical computations from complicated coding equipment. Some of these crypto-currencies include: Litecoin, Peercoin, Namecoin, Dogecoin, and Worldcoin, and lots more. These coins are collectively known as altcoins. They are all evaluated by the supply of each crypto-currency as well as the market demand for that currency.
In recent news on crypto-currencies, the crypto-market suffers momentous corrections, as Ripple, Etherium, and Bitcoin depreciate, although only a little. Coinmarketcap.com beamed that all crypto-currencies such as Bitcoin, Bitcoin Cash, Ethereum, Litecoin, NEM, and Dash lost over 5 percent, with Ripple facing the largest of about 12.56 percent.
Coinspeaker is read by about half a million unique visitors per month. Its audience includes venture capitalist and merchants accepting bitcoins as a method of payment. Also, several analysts of banks who focus on virtual currency arena are also interested. Hence due to its unique content, its audience is increasing rapidly monthly making it becoming more influential in the bitcoin and altcoin communities.
In today's real world where everyone is concerned about virtual money and how they can check their money, with increasing speed and follow-up, there is a need to have a page which help bring up to date information about the fast movement of crypto-currency, as well as their rates. This is to help readers make informed decisions about these crypto-currencies and be aware of the trend.
The Ripple page gives a special unique detail to every development about the Ripple crypto-currency. Currently the 3major banks in the United Arabs Emirates make use of the RippleNet. RippleNet is used to send funds across borders. This is done to quicken the real-time payment services, thereby making it transparent and more reliable. These banks adopt the use of Ripple's enterprise blockchain solution by activating their real-time, on-demand corporate payments from Standard Chartered to Axis Bank. This has quickened the completion of payments with the certainty of consistency.
According to Marcus Treacher, an international strategic accounts manager with Ripple's, "RAKBANK, Standard Chartered, and Axis Bank, have diagnosed the evolving demands of their customers and are searching for ways to attend to their various individual needs presently as well as in the nearest future as there are bound to be expectations for clarity, speed and accuracy. This financial service is, however, a momentous step towards helping corporate and migrant workers worldwide to unlock billions of dollars in trapped working capital, hasten global commerce, and send important funds home quickly."
On price analysis of Ripple; when ripple is compared to the dollar, there is a possibility that ripple will break out real good.
Ripple is the trademark of a payment protocol that empowers the Ripple currency. Ripple's CEO in the person of Jed McCaleb, designed and developed Ripple in 2012. The company that generated Ripple was also named Ripple. This was owing to the need to ensure instant, secure and free financial transactions. It is developed with the same principle just as Bitcoin was developed though Ripple isn't designed to be verified by an outsider, which is quite unlike bitcoin.
Ripple just gained several tractions as many banks now accept it as a medium of payment. For the past couple of years, Ripple's currency has constantly been among top 5 crypto-currency market in recent years.
The Ripple price dropped as the much-awaited fin-tech conference approached; this was without the main announcement that the XRP investors sought.
Just recently, the ripple price increased after Ripple previewed a major announcement towards its new payment policy. It quickly became clear that the report made by Ripple was majorly conference-related, but investors did not allow the publication affect their decisions as the firm slowly revealed details over the ensuing days.
The report announced by Ripple was specific towards the conference that would be hosted in Asia and would be accompanied by a positive move such as the announcement of a partnership with an Asian bank, corporate giant, or even government. However, the ripple price went down when this did not come to fruition.
Hence in order to get a grip on the trend about Ripple, coinspeaker created this niche to drop in the latest about Ripple and how several persons can be kept abreast with the trend on Ripple. With news like this about Ripple, it is essential subscribers are kept abreast of what is obtainable when it comes to Ripple.
On other news about Ripple; The SBI Holdings has High Hopes for XRP.
It is perfect to see SBI Holdings stays positive about XRP. While the value of this asset is being manipulated on the exchange market, banks are currently proposing a bigger picture. There are quite a couple of banks currently exploring this innovative digital technology. It is hence quite glaring that this currency is designed to totally change the banking system. Achieving this isn't quite easy, but it is something than can be done.
Whether this positive attribute will be displayed on XRP value; still remains very much unclear as SBI Holdings are not planning any recent stopping on the use of this asset anytime soon. It is certainly glaring that Ripple still needs to convince a lot of other banks from now onwards. Undoubtedly, XRP will not become the native digital asset of the banking world all of a sudden. However, things are currently progressing nicely.
Truly, there are no concrete reasons to ignore this great asset any longer; it does not have any features like the Bitcoin in any way, the more reason why it should not be ignored. Good things are turning round on Ripple and its asset. The trend is comparatively going in favour of this blockchain company and SBI Holdings is just one of their many partners.