Bettex Coin (BTXC)
The team's main idea is to set up a decentralized betting exchange based on the blockchain, where a cryptocurrency will be used as a means of payment. The project consists of two main components: Decentralized betting exchange "Bettex" will be based on the blockchain. It will follow the principles of decentralization, a distributed network, cryptography, etc. Bettex coin is a cryptocurrency based on Xevan algorithm, which uses Proof of Stake consensus protocol. The main type of payment in "Bettex" will be Bettex coin. The team is creating "Bettex project" for the users. They want the project to be convenient and safe. The goal is to eliminate many problems of the gambling industry by using the basic crypto industry concepts in "Bettex project" Bets with "Bettex" will become more available, reliable and secure.
Market Capitalization
$315 054
Available Supply
4 835 646 BTXC
Bettex Coin News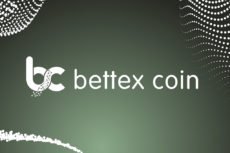 High transaction fees, long lasting verification process, the third party commissions – all these factors can undermine the pleasures of the gambling industry. The new platform brings the benefits of decentralization to the betting markets.
Advertisement
Coin
Price
$

3,903.63

$

146.93

$

0.324567

$

3.61

$

47.63

$

149.36

$

0.999956

$

0.024963

$

0.084994

$

0.046793