Partners

BitcoinPRBuzz – blockchain enthusiasts from the start. Company has over 4 years experience in Bitcoin marketing specifically: leveraging unique expertise, partnerships and experience they bring the most refined, effective, and value for money Bitcoin marketing and Bitcoin press release service to be found.
---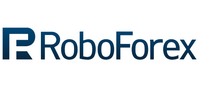 RoboForex Ltd is an official participant of The Financial Commission, an international organization, which resolves disputes between its participants and their clients. RoboForex Ltd is an international broker, a member of RoboForex group, regulated by the IFSC.
---

Cointelegraph is an independent publication covering cryptocurrency, the blockchain, decentralized applications, the internet of finance and the next gen web. We offer the latest news, prices, breakthroughs and analysis with emphasis on expert opinion and commentary from the digital currency community.
---

The NAGA GROUP AG operates financial technology ventures with innovative business models. By offering a streamlined company building process Naga able to pursue disruptive ideas in an organized and efficient manner. On company's mission to revolutionize the outdated banking sector we follow particular values.
---

GoldMint PTE LTD is a russian-singaporean blockchain-company, whose main goal is to completely reform the market of loans secured by gold, by implementing complex blockchain-solutions and automatizing the process of evaluating gold items.
---

Freewallet — the company behind the digital currency hosted wallet with built-in exchange for web, iOS and Android devices with Bitcoin, Ethereum, Litecoin, Dogecoin, Monero, Bytecoin, and a total of 25 cryptocurrencies held in one place. Presenting its services to 3M+ users, Freewallet is the third most popular online wallet for Android.
---
MinerGate is an established mining multi-pool with more than 3.5M miners worldwide and 15+ cryptocurrencies available. The pool has its own GUI miner and console-based version.
---

Applicature – a Blockchain development agency focused on A-Z ICO launching services: ICO Marketing, technical strategy, concept, white paper, token mechanics, Blockchain architecture, package of ICO Smart Contracts, ICO Investor Cabinets and a wide range of custom Blockchain solutions: Blockchain Proof of Concepts, forks of different Blockchains with their maintenance, wallets and payment gateways, consumer applications.
---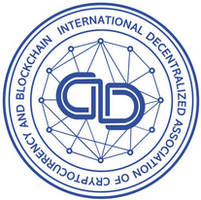 IDACB is the largest International Decentralized Association of Cryptocurrency and Blockchain which includes more than 95 states for now. Its concept is to connect crypto and blockchain community and various countries; officials to work out a unifying approach for international legislation on cryptocurrencies and blockchain. The members of the Association are the first-Class Counsellors, recognized experts of blockchain technology market, national and professional Associations of participating countries and representatives of the professional community. IDACB systematically organizes blockchain events. World Blockchain Roadshow which has gathered more than 1000 participants all over the world is one of them.
---

Priority Token is an international ICO/STO/IEO consulting, promotion and fundraising agency incorporated in the UK with offices in London, Singapore, Moscow, Netherlands and Seoul. Priority Token has fostered a wide network of connections and expertise which can transform your ICO or STO project from good to great.
---

Neironix is a global provider of financial and analytical information about the cryptocurrency markets, needed to make informed investment decisions. The platform gives unlimited access to the latest financial market tools, including real-time quotations and alerts, individual portfolios, personal alerts, calendars, calculators and analytics.
---

IQeon.com is a gaming PvP platform, which allows players to monetize their in-game achievements with cryptocurrency. While playing games of different genres, users can compete with each other and receive IQN digital assets when they win. Players can use IQN to participate in the ecosystem's games and exchange it for other cryptocurrencies through popular trading platforms.