Bitcoinus (BITS)
Bitcoinus will enable all businesses and retail customers to buy, store, spend and receive crypto assets. Current breakthrough of blockchain technology will essentially change the understanding of money and online payments as we know them today. Cryptocurrencies start to disrupt all major industries including the traditional banking. Online payments and card processing will be heavily affected by more efficient and secure blockchain technology. Bitcoinus enters the market to lead the evolution of crypto-payments. Company's main target is to reinvent real, living financial operations between retail and B2B entities. The direction Bitcoinus has chosen reflects the way e-commerce is headed. We will make sure that spending all sorts of crypto-holdings is instant and secure for both an individual and a business. Over 100 Altcoins will be integrated over a period of a year. Online based businesses will find their way to adopt Bitcoinus solution. Bitcoinus will develop plugins for all major e-commerce platforms, such as Magento 2, Shopify, Wordpress, ZenCart, WooCommerce, OpenCart, PrestaShop and other.
Market Capitalization
$
7,501
Available Supply
59,294,348 BITS BITS
Total Supply
1,592,943,471 BITS BITS
Bitcoinus News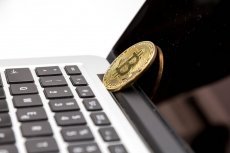 The payment solution for e-commerce hopes to attract investors with the fixed transaction fee of 0.5% for over 100 major cryptocurrencies.
Advertisement