Crypto.com (MCO)
MCO is ERC-20 token. Purchase and holding ("Lock Up") of token is required if you want to order one of the Platinum cards (Ruby Red and higher the five platinum MCO Visa Cards (Ruby Steel, Jade Green, Royal Indigo, Icy White or Obsidian Black). You can buy the token in our MCO Wallet App and/or on exchanges, such as Binance, Bittrex, and Bithumb. We will be adding more exchanges in the future.
Market Capitalization
$26 272 363
24 Hours Volume
$4 502 527
Available Supply
15 793 831 MCO
Total Supply
31 587 682 MCO
Crypto.com News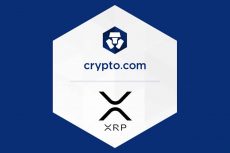 With the new option, users of the cryptocurrency will be able to easily buy, sell, store, and transfer their XRP coins via the Crypto.com wallet app.
Advertisement