DATA (DTA)
Data is a blockchain based advertising protocol initiated by the Blockchain Data Foundation, a company limited by guarantee to be incorporated in Singapore and governed in a not-for-profit manner. The Data team aims to mitigate the ad fraud seen on the actual advertising systems. In order to prevent the fraud propagated into the network traffic and deliver the heightened security with the consensus from the community, the platform will leverage the blockchain technology and Artificial Intelligence to register the user's attention patterns over a decentralized P2P protocol. Data token (DTA) is an ERC-20 token that will be used as the medium of exchange within the platform.
Market Capitalization
$6 750 992
Available Supply
7 346 189 844 DTA
Max Supply
11 500 000 000 DTA
DATA News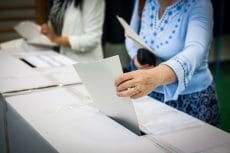 Three new governors with pro-Bitcoin and pro- blockchain stand take the governor seat while two others with similar views retain them.
Aiming to solve the problem of fraud, DATA, a blockchain based digital data authentication protocol, has built a Data Trust Alliance with crucial partners in the crypto industry.
Advertisement