Dentacoin (DCN)
Dentacoin is an open-source, public, Ethereum-based, ERC20 token, blockchain platform governed by smart contracts, developed by the Dentacoin Foundation. The purpose of the platform is to support the dental community, by developing solutions, aimed at improving the quality of dental services throughout the world and is the first of its kind.
Market Capitalization
$ 15,759,101
24 Hours Volume
$ 7,760,254
Available Supply
829,588,687 DCN
Total Supply
1,362,278,592 DCN
Dentacoin News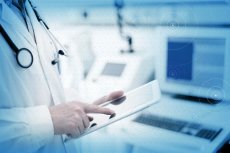 As cryptocurrencies grow in popularity and value, there is an emerging consensus that the technology that powers them may bring long-awated changes onto various industries. Here is how blockchain tech can upgrade healthcare.
Advertisement