Global Cryptocurrency (GCC)
The GCC coin –a decentralised, green cryptocurrency - for everyday use and micropayments. It is eco-friendly and designed "by the people for the people". Each time you use it, you support yourself and our planet. The GCC coin has pre-mined coins at its disposal to lay a solid foundation for the open source code designed for individual wallets. We use PoW only to generate and distribute coins to our investors. Currently PoW is only in case to support the network with minimum reward 0.0001 GCC.
Global Cryptocurrency News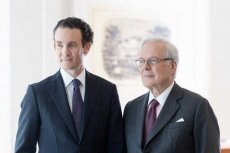 Cryptocurrency community is discussing recently leaked information from closed channels. What could the Rothschild's IMMO be?
Advertisement