GoByte (GBX)
GoByte (GBX) is a cryptocurrency based on Dash aimed at vendors to provide monetary services . GoByte features the masternode technology, which provides to the network near-instant and secure payments as well as anonymous transactions. The near-instant payments known as InstantSend technology, average at 1.3 seconds per transaction. The anonymous transactions known as PrivateSend technology, mix your funds trough the masternodes network, making near-imposible to trace back the origin of the funds.
Market Capitalization
$1 939 997
Available Supply
2 944 966 GBX
Max Supply
31 800 000 GBX
Change (24 Hours)
-10.45%
GoByte News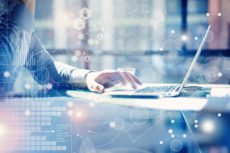 Expert in the spheres of AI and Machine Learning, Dmytro Spilka provides detailed look into Smart Contracts, sharing his insights into the technology's present and future.
Advertisement