HOQU (HQX)
HOQU is a decentralized affiliate platform combining the performance-marketing model with blockchain technology. The aim of the project is to create a decentralized ecosystem, which will be used to build CPA services, ranging from affiliate programs to affiliate networks and related products. HOQU integrates advertisers, networks and affiliates into a single platform, significantly reducing the financial costs for all market participants. The project's mission is to make the distribution of rewards in the internet affiliate market more equitable, and to set new standards of transparency and efficiency to benefit all conscientious market participants. Its goal is to provide advertisers, affiliates, and affiliate networks with a new service so that internet marketing becomes easy for its participants, thus creating a decentralized ecosystem where market participants can openly interact.
Market Capitalization
$1 389 606
Available Supply
160 144 018 HQX
Total Supply
275 854 380 HQX
Change (24 Hours)
-3.16% (%)
HOQU News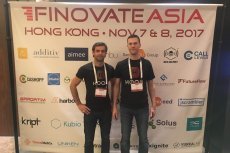 The blockchain platform is expected to revolutionize the future of internet marketing by addressing the main problems existing within the industry today.
Coin
Price
$

3,986.09

$

137.67

$

0.314035

$

3.69

$

59.20

$

157.39

$

15.38

$

0.113949

$

0.999134

$

0.049647