Lympo (LYM)
Lympo aims to create an ecosystem powered by user-generated and user-controlled fitness and wellness data allowing the exchange of value through the introduction of LYM utility tokens. Lympo's goal is a marketplace where data itself is used efficiently by ecosystem members and everyone is rewarded fairly.
Market Capitalization
$ 7,724,879
24 Hours Volume
$ 191,041
Available Supply
826,672,989 LYM
Total Supply
999,999,999 LYM
Lympo News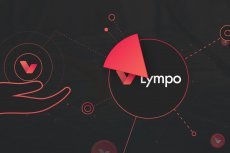 Lympo has decided to distribute 20% of its shares to the LYM token holders, giving an additional value to them in terms of the company's ownership.