Peculium (PCL)
Peculium is the first savings platform exclusively targeting the cryptocurrency market, using Automated Machine Learning, Artificial Intelligence and Blockchain technology (Ethereum). PECULIUM originates from the word « pecul » (Latin), which literally translates to « a sum of money saved for the future ». PECULIUM is a revolutionary savings platform that seamlessly integrates the power of Automated Machine Learning and Artificial Intelligence (AML-AI), Blockchain Technology (Ethereum), and the economics of traditional savings and cryptocurrency markets. PECULIUM team brings twenty years of experience in automated machine learning in the form of our financial advisor "AIΞVE" (Artificial Intelligence, Ethics, Values, and Equilibrium). PECULIUM AML AIΞVE utilizes a de-facto mastered risk management algorithm to intelligently diversify and continually optimize investments to achieve the lowest risk-to-benefit ratio. PECULIUM is the first savings management platform to take advantage of the blockchain technology. PECULIUM revolutionizes savings management by deploying immutable Smart-Contracts over the Ethereum blockchain. These smart contracts provide a trust-less way of achieving transparent, decentralized, and infallible contractual agreements. PECULIUM is a visionary innovation in the realm of traditional savings, which with the help of AIΞVE and Blockchain Technology, provides groundbreaking solutions in savings management for individuals, brokers, and companies that are based on the underlying value of crypto-assets.
Market Capitalization
$ 2,770,231
24 Hours Volume
$ 133,140
Available Supply
2,032,652,634 PCL
Total Supply
2,207,856,526 PCL
Peculium News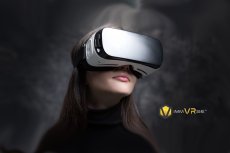 ImmVRse, a decentralized digital VR content sharing platform has revealed the official dates of its upcoming pre-ICO, which is set on mid June.