PumaPay (PMA)
Interactive contracts of Pumapay provide users with a free system based on blockchain technology. The new Protocol will make transaction processing decentralized at all levels and replace traditional payment processing. Daily payments, such as monthly and annual paid subscriptions, as well as regular payments, can be made for the first time in one convenient, flexible, and easily convertible system. Pumapay, using the Pull-contracts technology, will free users from inefficient online payments through payment services or credit cards, providing the opportunity to make payments using cryptocurrencies and making payment mechanisms more flexible, functional and cheap. PMA tokens act as the main unit of payment for the platform and support the growth of the PumaPay ecosystem. The main objective of PumaPay is to integrate the token with the online shops and service providers for making P2P payments via the Internet and offline. PMA tokens support the ERC-223 standard, which is based on the Ethereum blockchain.
Market Capitalization
$14 201 843
Available Supply
20 922 856 631 PMA
Total Supply
78 042 956 829 PMA
PumaPay News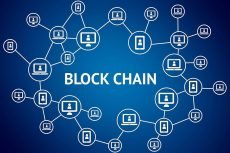 While blockchain has considerable, yet partly unsused potential in the wider financial markets, PumaPay has come to reform credit transactions and introduce cryptocurrencies into the consumer mainstream.
Advertisement