Sequence (SEQ)
Duality Blockchain Solutions is a cryptocurrency project focused on providing enterprise-focused products based on blockchain technology. Duality Blockchain Solutions provides two public blockchains, Dynamic and Sequence. Sequence is a Proof of Work/Proof of Stake blockchain that acts as a dynamic stabilisation fund. It's the digital asset that "backs" the currency Dynamic (DYN).
Market Capitalization
$912 114
Available Supply
46 291 315 SEQ
Sequence News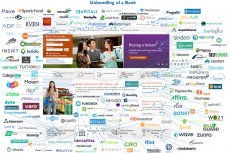 Blockchain startup Chain revealed а cloud-based ledger service for managing balances, named Sequence.
Advertisement