Xaurum (XAUR)
Ethereum-based gold-backed token. Xaurum is a representative cryptocurrency based on an increasing amount of gold. It is designed as a store of value on the ledger, and uses distribution of profit of money creation (seigniorage) to achieve its goal. Regardless of the technology of its implementation, Xaurum could be summed up as an economic game with the next economic agents: the commonwealth gold reserves, traders, users, money creators, money destroyers and the foundation. Increase of the commonwealth gold provides the basis of unity of interests of all economic agents, this is the main systemic function of seigniorage, its other functions are used to regulate the particularity of the interests of economic agents into unity.
Market Capitalization
$ 2,902,546
Available Supply
86,642,956 XAUR
Total Supply
86,642,956 XAUR
Xaurum News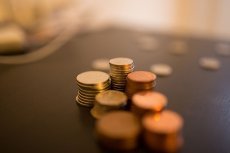 From barter, cacao beans, and coins to cryptocurrency and blockchain: Simcord earns its place in the ongoing money evolution with its multifunctional blockchain-based platform Bitbon.