Consensus (SEN)
Consensus AI is the open-sourced, decentralized platform, powered by native cryptocurrency, and built with the vision to improve the governance of private and public organizations — companies, regions, cities, or countries — using artificial intelligence and decentralized services. Consensus platform will help govern communities, societies and countries in a more cost efficient, transparent and progressive manner. As part of the roadmap to reach this goal we will build digital communities on our network (for a city it will be the community of citizens, for a private company — the community of clients or loyal customers) and give them an opportunity to influence the decisions made by the city, region or their favourite brand.
Market Capitalization
$2 579 603
Available Supply
1 605 601 520 SEN
Total Supply
1 650 000 000 SEN
Consensus News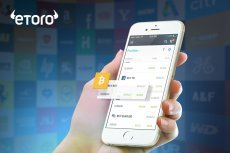 The eToro social trading platform expands to the U.S. allowing local investors trade in ten different digital currencies right at launch.
Advertisement