SaluS (SLS)
SaluS (SLS) is an open source and decentralized blockchain network designed with a profit-based approach to help raise the net asset value of crypto coins. It was created to operate on an experiential basis. The net asset value (NAV) is the sum of an asset valued correctly and less all the associated liabilities. The profit-oriented approach of SaluS has made it include some transaction fees such as the Foundation TX fee that is pegged at 0.001 SLS. The fee is used to reward the clients. When the project was launched, a total of one million coins were released. To trade or use SaluS, you are required to hold at least 50 SLS.  The SaluS coin has been performing relatively well in the market. In January 2016 when the coin debuted in the market, its price was only $0.02. It remained within this range for about one year and started rising in April 2018 when the price broke above the $1 mark. On December 24th, the price had skyrocketed to $120.0, a whopping 599,900% growth. But this was short lived as the prices sharply fell to $16.7 in August 2018. The rise was caused by the sudden rise in demand of most cryptocurrencies towards the end of 2017. However, a lot of people have been skeptical about the cryptocurrency because of its unclear operational model. This was the reason for the sharp drop between December 2017 and August 2018.
Market Capitalization
$9 090 120
Available Supply
1 011 635 SLS
SaluS News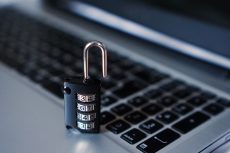 Сoinbase has recently сreated an automated security tool and now it is available to the public via an open source code.
Advertisement