Kryll (KRL)
Platform for cryptocurrency traders who are looking to use the most advanced trading tools and strategies, as well as the combined intelligence of the community in order to achieve the best returns in cryptocurrency markets. The platform provides intuitive ways to create your own trading strategies and set them to execute automatically. Through a What You See Is What You Trade interface you can design trading strategies making use of the industry's most powerful tools and safely test them with backtesting and sandboxing.Once your tools prove their worth you can set them to live-trade on your behalf, taking the right positions at the right time, as if you're following the markets 24/7.On Kryll.io you can also rent-out your very own winning strategies that'll help fellow traders reach the success you did. You will be rewarded with passive income for doing so.
Market Capitalization
$
1,746,079
Available Supply
24,205,233 KRL KRL
Total Supply
49,417,348 KRL KRL
Kryll News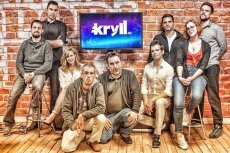 Trading gets easier as a new platform is set to detect trends on crypto market by analyzing social media and using machine learning based predictions.