PolySwarm (NCT)
PolySwarm is the first decentralized marketplace where security experts build anti-malware engines that compete to protect you. Think Bitcoin, but instead of mining, a global community of anti-malware experts converge and work together to best detect today's threats.
Market Capitalization
$ 3,294,744
24 Hours Volume
$ 243,082
Available Supply
1,546,457,130 NCT
Total Supply
1,885,913,076 NCT
PolySwarm News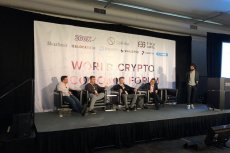 The only way to resolve institutionalized failure is to disrupt the industry and blockchain technology can help with this.