Sentinel (SENT)
Sentinel is an interoperable secure network layer offering the Sentinel Service Chain exclusively for distributed & decentralized native services like - dVPN, Sentrix (dChat and dVoIP) and more.
Market Capitalization
$ 2,824,047
Available Supply
1,999,969,999 SENT
Total Supply
1,999,970,000 SENT
Sentinel News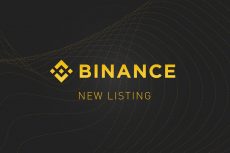 Binance added crypto token ATOM to its platform. The announcement comes as a huge boost to the decentralized token swaps project Cosmos which is still in its infancy.