Bitcoin rallies being at threat of great collapse with around 50% correction; Ether is also in correction phase with a short term target at $536; Monero rallies with its major highs still ahead; Litecoin is trading sideways over a range of $100-$33.60.
Bitcoin
BTC growth rate is stunning. News on Bitcoin futures launch on CME and CBOE triggered more buying. Still, it is now impossible to predict what Bitcoin derivatives are going to bring into the market. Before Dec 18, when the futures will actually start trading, Bitcoin may continue rallying.
D1 tech analysis may only confirm that the investors believe in new record highs, with the closest target at $15,275. MACD shows the volumes are going up, two, which is another trend confirmation. However, such a fast rally may provoke a great collapse with around 50% correction, to $6,500 or $6,700.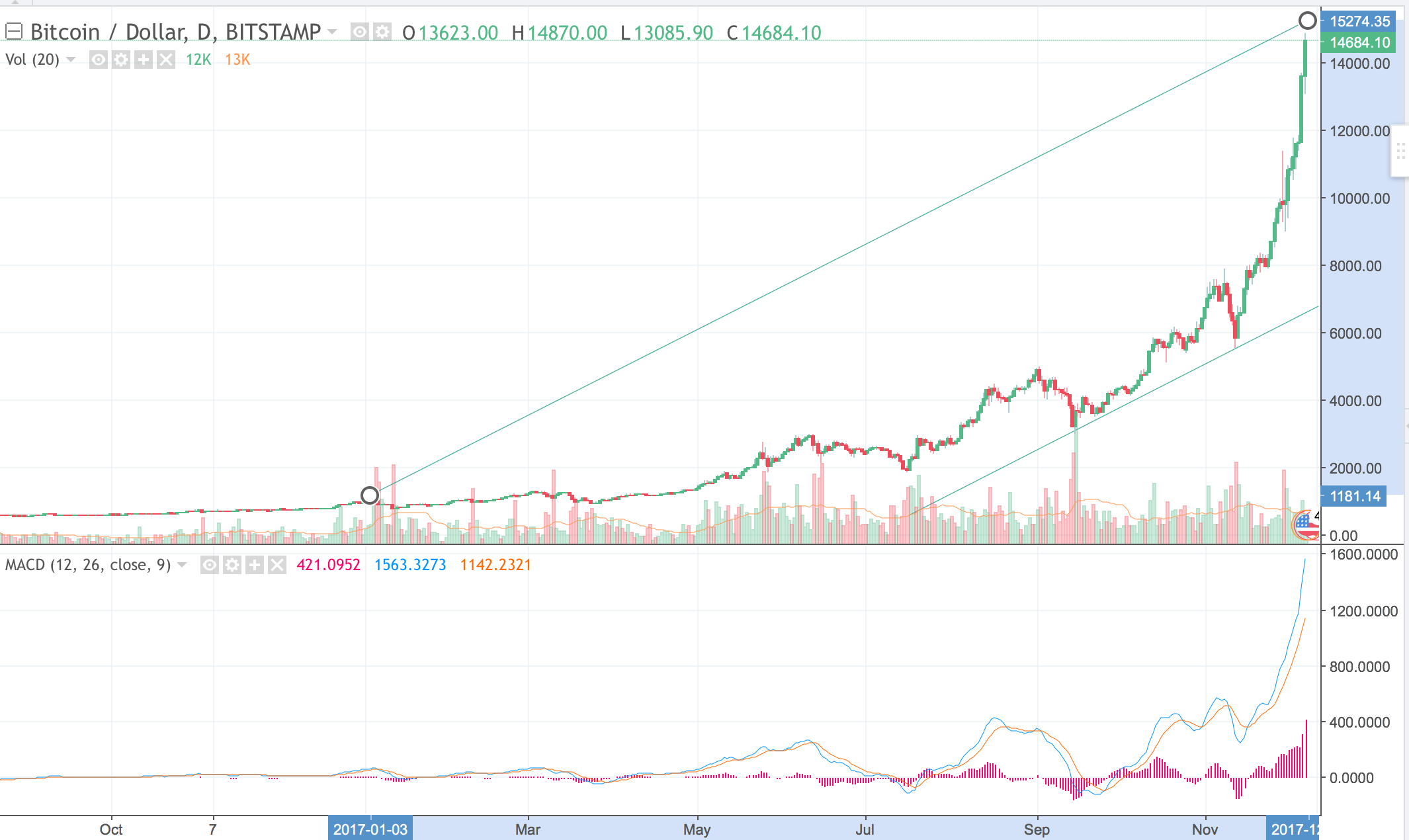 Ether is now in correction, with no futures premium, unlike Bitcoin. The lack of buying activity in Ether may show that the investors are somewhat tired of cryptocurrencies, where no logic, except speculation, can be found.
Technically, the chart shows Ether may well fall to $363, and probably beyond, in case Bitcoin enters correction, too. At $360 or $380, a new buying wave on Ether may appear, with a short term target at $536, and a more long term one at $620.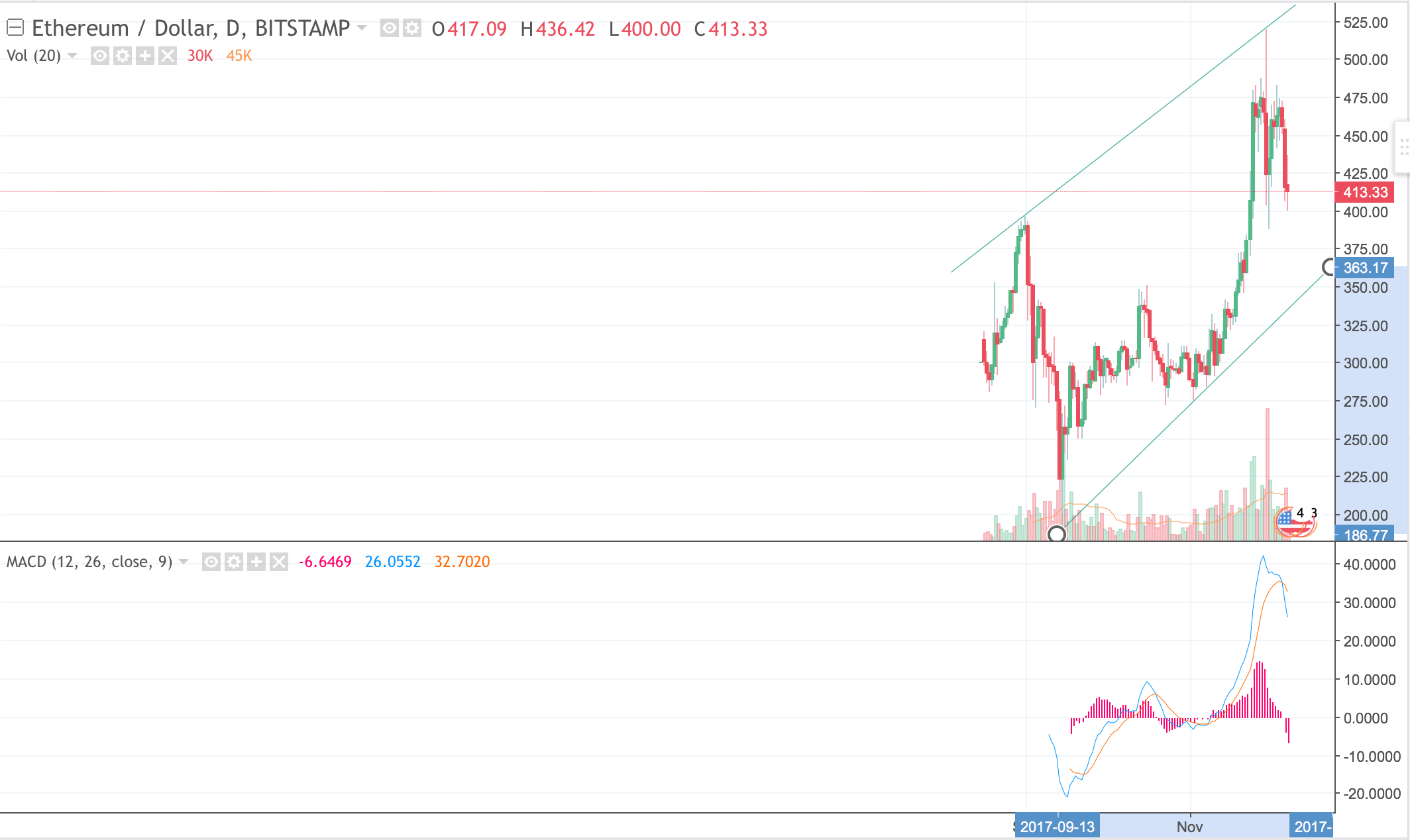 Monero
Monero is still in demand. It has been rallying for two weeks so far, and it looks like its major highs are still ahead. XMR successfully passed $225, and is now heading towards $312. The next target is at $345, which can be achieved after Monero reaches and stays above$320.
Monero is being very volatile, which is a very common thing in the cryptocurrency market; still, the buyer activity here is very irregular. Monero is chiefly famous for its anonymous protocol that offers opportunities for performing shadow transactions. There is no evidence of such use, but one can assume so.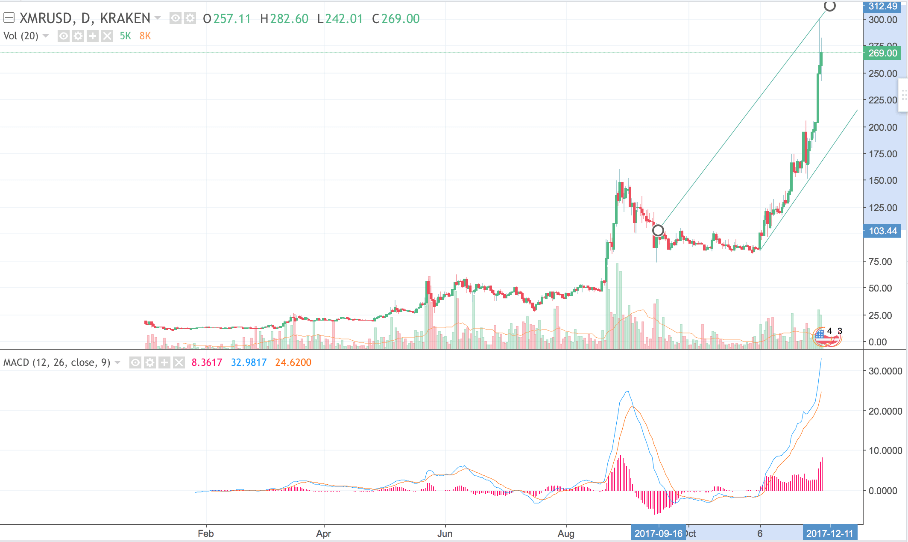 Litecoin
Litecoin is trading more like a real asset or currency than any other digital coin, with volumes and mutidirectional demand. As of now, there is an ascending mid-term channel with the target at $110. Speaking long-term, however, Litecoin is trading sideways, with the high at $100 and the low at $33.60.
This range may be broken in around one or two months, in case the price manages to go and maintain higher or lower – most likely, higher with the new bullish target at $150.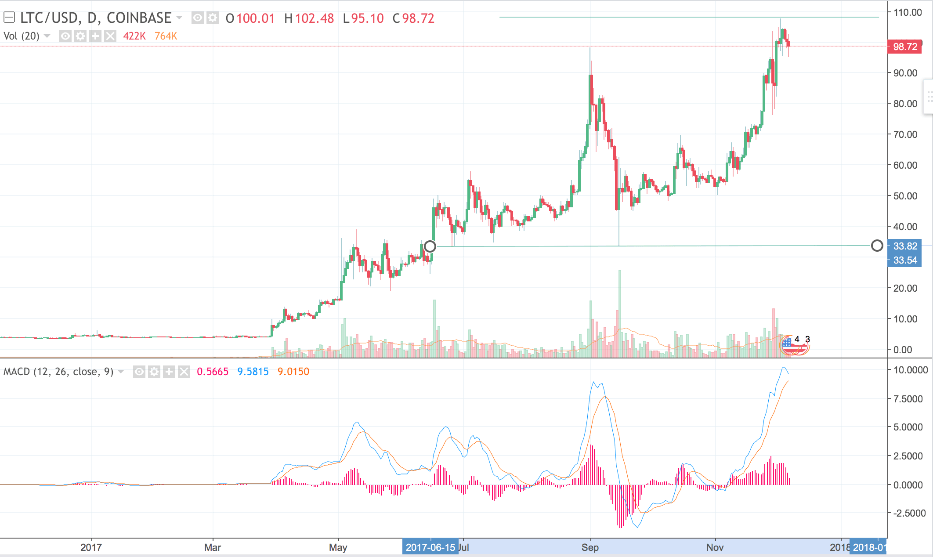 Attention!
Forecasts presented in this section only reflect the author's private opinion and should not be considered as guidance for trading. RoboForex bears no responsibility for trading results based on trading recommendations described in these analytical reviews. Author:

Dmitriy Gurkovskiy
Dmitriy Gurkovskiy, Chief Analyst at RoboForex.
Subscribe to our telegram channel.
Join