aelf (ELF)
Aelf (ELF) is a decentralized cloud computing network. aelf supports cross blockchain interaction with Bitcoin, Ethereum and other blockchain systems. The network has its coin – ELF, which is traded on major exchanges, such as Binance, Huobi, OKEx and etc. For all intents and purposes, they are creating a new blockchain which will resolve 3 main blockchain problems which has been restricting this technology from being adopted in more mainstream uses. These problems are limited performance, lack of resource segregation, and a properly working governance model. By resolving these issues, aelf will be bringing blockchain technology into business scenarios with full force.
Market Capitalization
$27 774 445
24 Hours Volume
$2 721 484
Available Supply
280 000 000 ELF
Max Supply
1 000 000 000 ELF
aelf News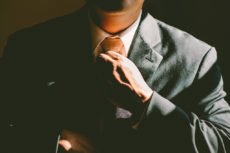 During the launch of aelf's testnet, the speed of network upgraded using cluster nodes and parallel processing has reached 15,000 TSP.
Advertisement