Gnosis (GNO)
Gnosis (GNO) is a prediction market platform built as a decentralized application (dapp) on the Ethereum network. The platform includes a multisig wallet as well as a Dutch Exchange, but we're just going to focus on their flagship product, the prediction market, for this guide. More than just building a prediction market, though, Gnosis is creating an entire infrastructure layer that you can use to build your own prediction market app. The tokens that were sold during the Gnosis token sale on April 24th, 2017 are known as Gnosis tokens, or GNO. This was the only time that GNO tokens were created, and the total supply of GNO is fixed to 10 million GNO which are tradable on several exchanges.
News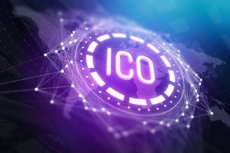 Initial coin offerings (ICOs), the funding mechanism for releasing new digital currencies, are an enigma. They are at once a vital component for the proliferation of the decentralized economy, and they are one of the most controversial aspects of its development.
Gnosis, a forecasting service that will allow people to find out what will happen in the future, is planned to be launched in beta.
Advertisement