Kyber Network (KNC)
Kyber Network (KNC) is a new system which allows the exchange and conversion of digital assets. They provide rich payment APIs and a new contract wallet that allow anyone to seamlessly receive payments from any token.Users can also mitigate the risks of price fluctuations in the cryptocurrency world with our derivative trading. KyberNetwork Crystal (KNC) is a token of the KyberNetwork platform – a decentralized service for an instant exchange of cryptocurrency assets. Kyber Network ICO start date: 2017-09-17.
Market Capitalization
$23 573 218
24 Hours Volume
$3 765 182
Available Supply
157 135 201 KNC
Total Supply
215 219 250 KNC
Kyber Network News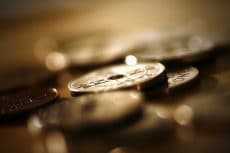 A new Bitcoin-backed stablecoin called Wrapped Bitcoin (WBTC) has been launched on the Ethereum network and will offer cross-chain trading options.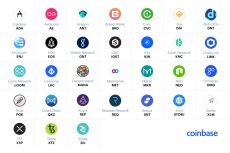 Coinbase is exploring a possibility to add support for a list of 31 coins, including XRP that is currently the second-largest cryptocurrency by market cap.
Advertisement
Coin
Price
$

3,730.76

$

138.21

$

0.311019

$

2.93

$

44.63

$

127.98

$

1.00

$

0.023984

$

0.081040

$

9.42