Power Ledger (POWR)
Power Ledger (POWR) - Democratization of Power. Power Ledger has developed a series of world-leading blockchain energy applications, such as our P2P energy trading application that allows businesses, such as Utilities, to host trading on the Platform. Their technology enables the sale of surplus renewable energy generated at residential and commercial developments (including multi-unit/multi-tenanted) connected to existing electricity distribution networks, or within micro-grids. Power Ledger puts the power to manage the energy economy into the hands of consumers, while maintaining the value of existing distribution networks. ICO start date: 2017-10-06.
Market Capitalization
$
22,532,886
24 Hours Volume
$
413,661
Available Supply
413,600,286 POWR POWR
Total Supply
1,000,000,000 POWR POWR
Power Ledger News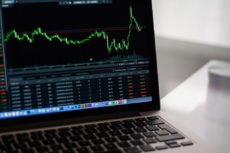 Report presents data on the crypto market movements over 2018, with special focus given to the analysis of trends of September 2018, notably September 16-23, 2018.