PotCoin (POT)
PotCoin is an ultra-secure digital cryptocurrency, network and banking solution for the $100 billion global legal marijuana industry. PotCoin is the first digital currency created to facilitate transactions within the legalized cannabis industry. PotCoin is a community based effort. PotCoins are digital coins you can send via the internet, which allow cannabis enthusiasts to interact, transact, communicate and grow together.
Market Capitalization
$2 614 775
Available Supply
221 282 983 POT
PotCoin News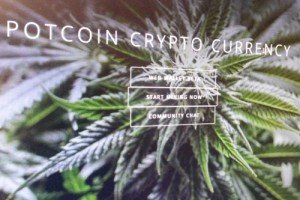 A new digital currency, Potcoin, is able to make marijuana trade in Colorado and Washington safer.
Advertisement