Ravencoin (RVN)
Ravencoin is a project creating a peer-to-peer network to transfer assets in the form of tokens from one user to another. The created blockchain has open source code, so everyone can join its development. Much emphasis is placed on decentralization. To prevent mining with ASIC, a new mining algorithm X16R is used. Stock ticker is RVN. Coin appeared at the beginning of the 2018. Total output is expected to be 21 billion coins. The formation time of one block is 1 minute, and the reward for its production — 5000 RVN. The project capitalization on 05.07.2017 is $16.2 million. Daily trading volume is $249,900.
Market Capitalization
$
136,661,941
24 Hours Volume
$
7,056,463
Available Supply
4,848,725,000 RVN RVN
Total Supply
4,848,725,000 RVN RVN
Ravencoin News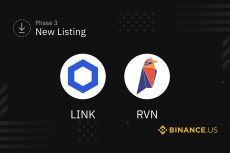 Binance US platform plans to extend its crypto listing by including both Chainlink (LINK) and Ravencoin (RVN) tokens which are currently gaining a lot of popularity in the market.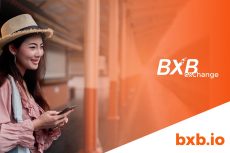 Traders can now speculate on Ravencoin (RVN) futures prices after the peer-to-peer asset creation and transfer crypto was listed on BXB Exchange.
Advertisement