Vitalik Buterin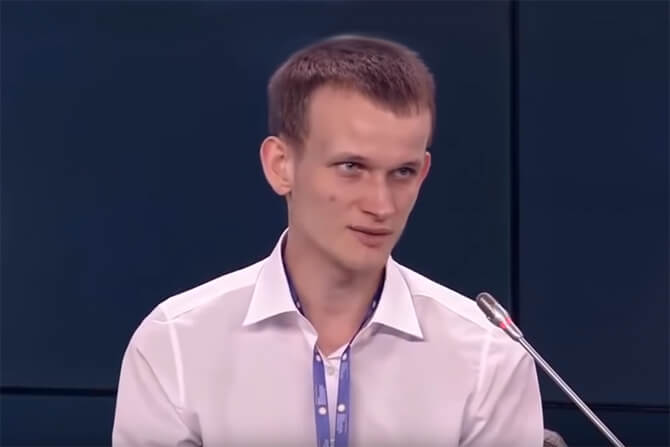 Vitalik Buterin is the genius young man behind the evolution of ethereum. Born in 1994 in Russia to Russian parents Dmitry (a computer scientist) and Natalia Buterin, Vitalik moved to Canada with his parents in 2000 when his parents decided they needed to mark some extra money to take care of their family's needs. A genius who could calculate three digits numbers in his head as twice the speed of his peers while in grade three. He soon got to realize that he was in love with mathematics, economics, and programming.
In 2011, while scouting for a motive in life, Vitalik was introduced to Bitcoin by his father and during this period, he was just 19 years old. At first, he was skeptical about it and tried to understand how non-physical cash could be so powerful and useful to the global market. He researched extensively and soon got to understand the beautiful features of bitcoin. His love for bitcoin grew, and he soon became a freelance writer, writing articles for blog known as the Bitcoin Weekly at an initial token of $1.5 per hour. A couple of month's later, Mihai Alisie met with Vitalik and the peer cofounded Bitcoin Magazine.
In early 2012, Vitalik won a bronze medal during a high school international programming competition in informatics. When asked what his tactics were, Vitalik has this to say: "While others were making extensive use of command-and-control strategies, I had to think out of the box. I remembered what had happened to me some years back while I played World of Warcraft during which blizzard removed the damage component from my warlock's Siphon Life spell, and I decided it was high time I created a system whereby each will be assigned to a specific function thereby making them act independently and objectively."
In 2012, Vitalik gained admission into the University of Waterloo, but he soon dropped out of school when he realized he spent approximately 30 hours per week on crypto-currency projects. He needed to dedicate more time to the crypto world, and hence he decided to travel around the world in a bid to explore a good number of crypto projects which evolved into the evolution of Ethereum a decentralized crypto-currency in August 2014.
Vitalik is the co-founder of Ethereum, a blockchain crypto-currency which was developed by a Swiss nonprofit organization (Etherenum Foundation) of great minds all over the world. He and his team of geniuses ensured that the eliminated any form of third party interference, downtime inconsistencies, fraud, and censorship.
In a bid to get the project started Vitalik and his co-founders, launched a crowdfunding campaign where interested participants were given the opportunity to buy ethereum at a lower rate which also gave them the opportunity to function as shareholders to the Ethereum project. They were able to raise a whopping sum of 18 million United States Dollars making it one of the most successful crowdsale in history.
In 2014, Vitalik Buterin won the Thei Fellowship award and later that same year, he also won the Word Technology Award in software technology.