Once your assets are on BTCC, you'll be able to trade on a wide variety of crypto futures.
There are good reasons to consider transferring your assets from FTX US to BTCC. While both exchanges are robust, BTCC is easier to use, and they offer some unique options for investments.
For example, those looking to trade futures will find that BTCC allows users to trade daily, monthly, quarterly, and even perpetual futures with leverages up to 150x. FTX US doesn't offer those options; few exchanges in the world do.
Transferring assets from other exchanges to BTCC is a straightforward process. Here's how you can do it.
Step 1. Open the App
Get the BTCC app on the Play Store or the App Store. You will need to create an account if you've never used the platform before. The process is fast and easy; you won't need to go through the song and dance of verifying your identity right away.
This guide will focus on the app version of both exchanges. However, BTCC and FTX US are also available on desktops, and the process of making a transfer on a desktop is quite similar to what you'll see here.
It's also worth noting that transfers aren't the only way to get assets on BTCC. You can also buy cryptocurrencies using a credit card on the app.
Step 2. Get Your BTCC Deposit Address
Go to the app, then open the Assets tab. "Assets" is part of the navbar at the bottom of the screen: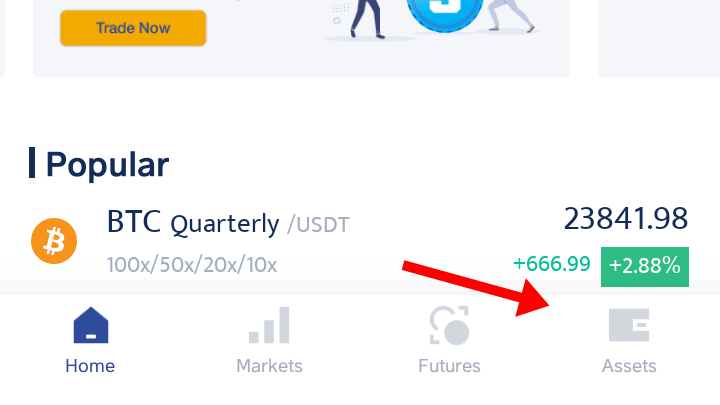 Next, click on "Deposit".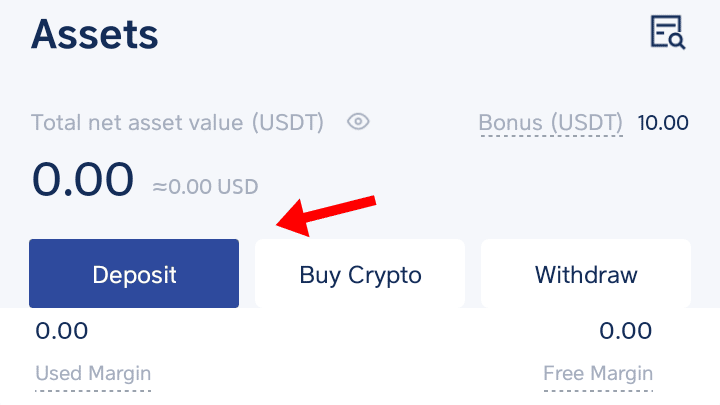 You'll then be taken to this screen, prompting you to choose which currency you want to deposit on your BTCC account.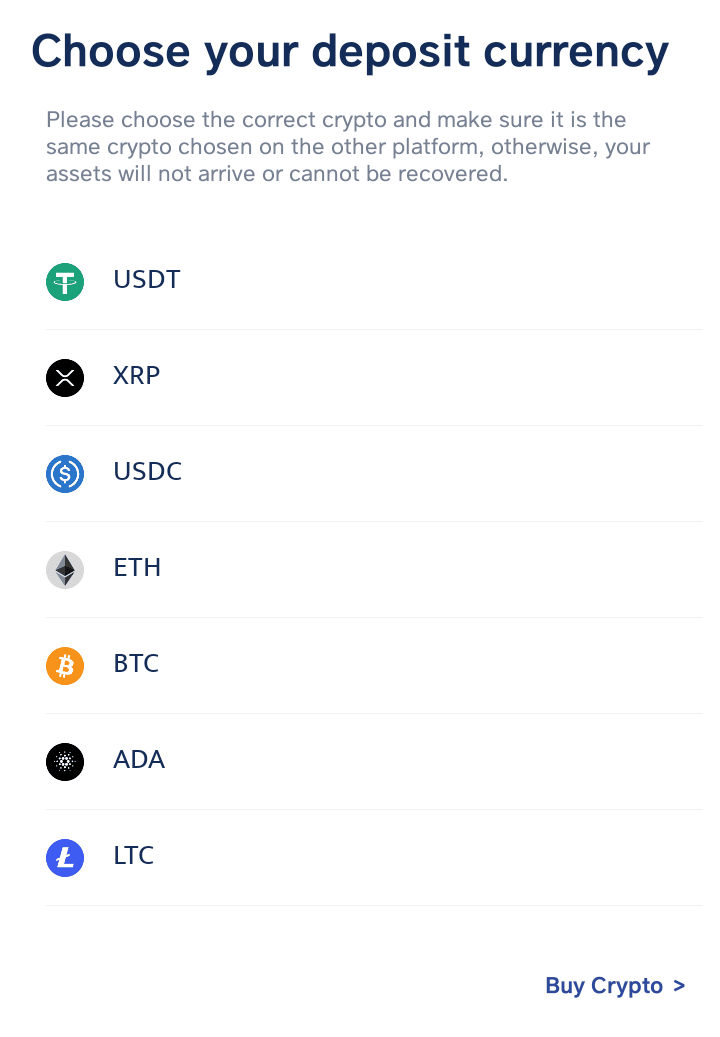 And after you select a coin, you'll be prompted to choose a crypto network for the exchange. Be careful when choosing these options, as you'll need to select the same options on the FTX US app later.
Once you've made your choice, you'll be given a BTCC deposit address. Like this: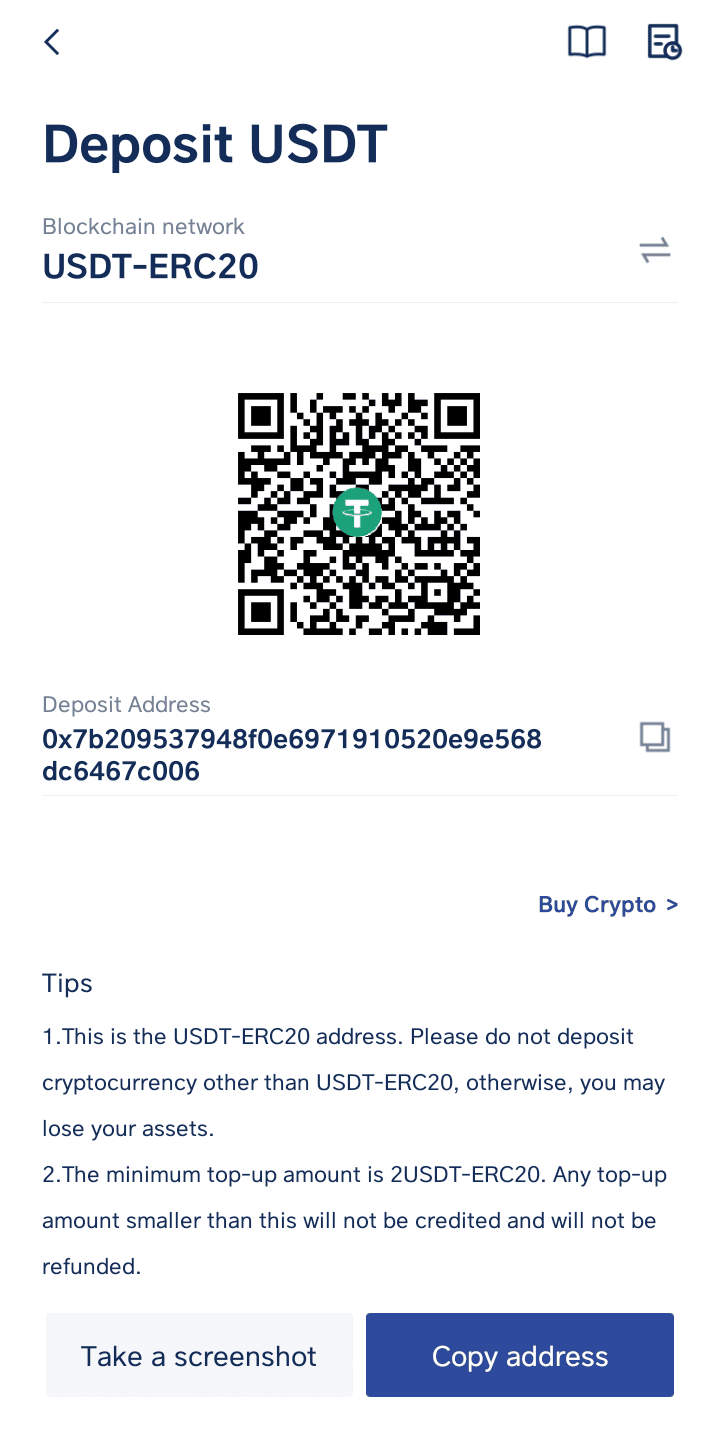 You can double-check your chosen coin and transfer network at the top of the screen. In this example, we chose Tether (USDT) and the ERC20 network. Once you've verified your choice, click on "copy address".
Step 3. Go to Your FTX US Wallet
Open the FTX US app. You'll find your wallet in the navbar at the bottom of the screen: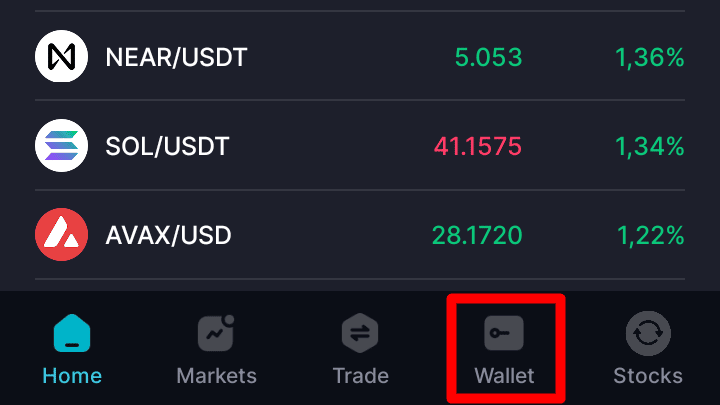 Step 4. Provide the Deposit Address
Click on "Withdraw".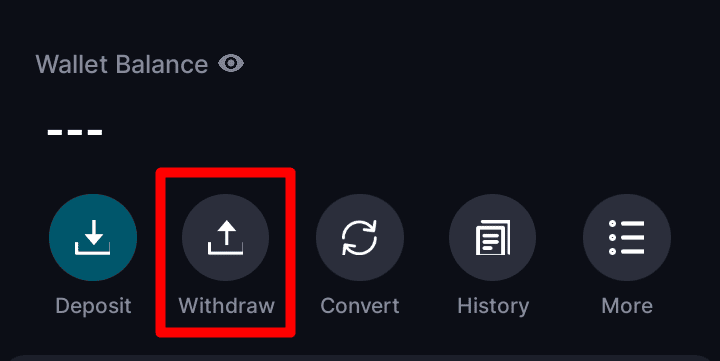 You'll be prompted to choose an asset. And once you choose the one you're looking to deposit on BTCC, you'll be taken to this screen.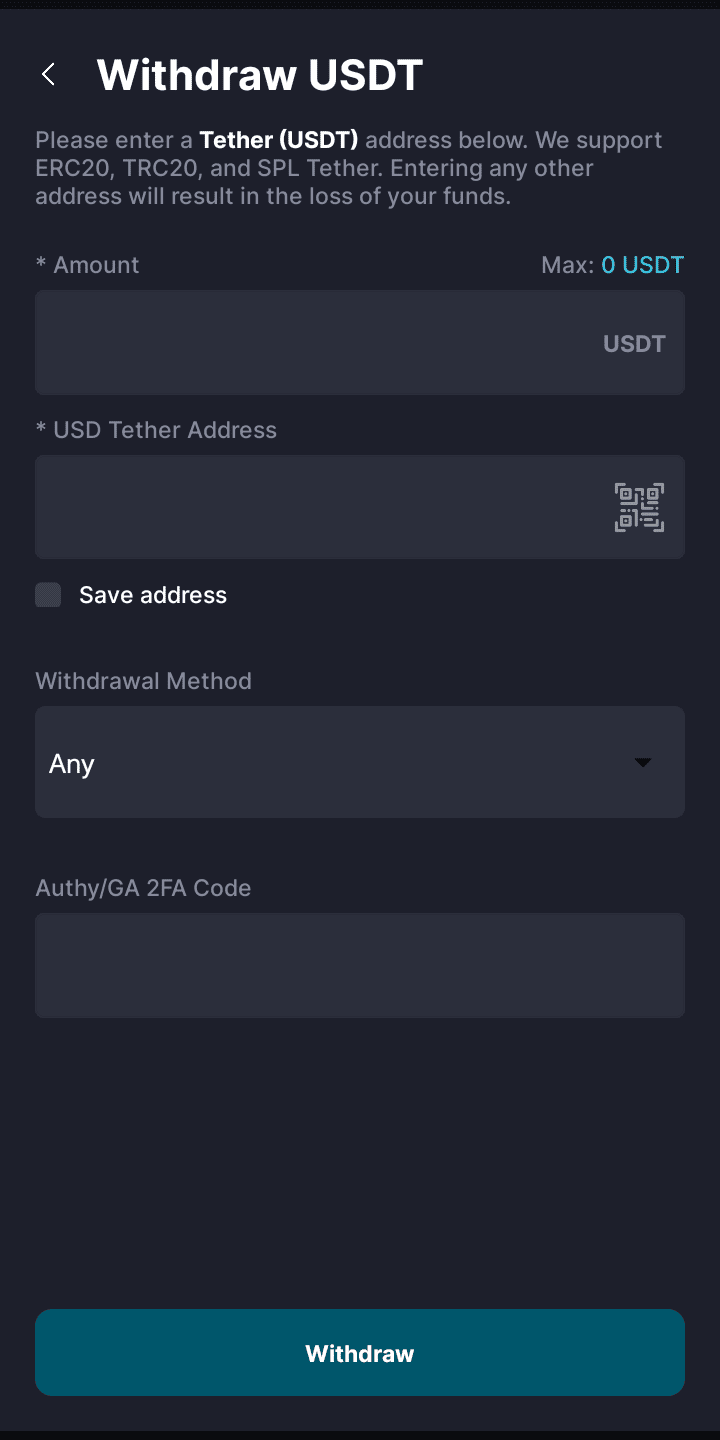 Fill in the amount you want to transfer to BTCC. And in the "USD Tether Address" field, you're going to paste the deposit address you copied from the BTCC app. On "Withdrawal Method" you should choose the same transfer network you choose on the BTCC app.
You need to be careful here. If you type the wrong address or choose the wrong withdrawal method, your assets will disappear forever.
In our USDT transfer example, the filled fields look like this: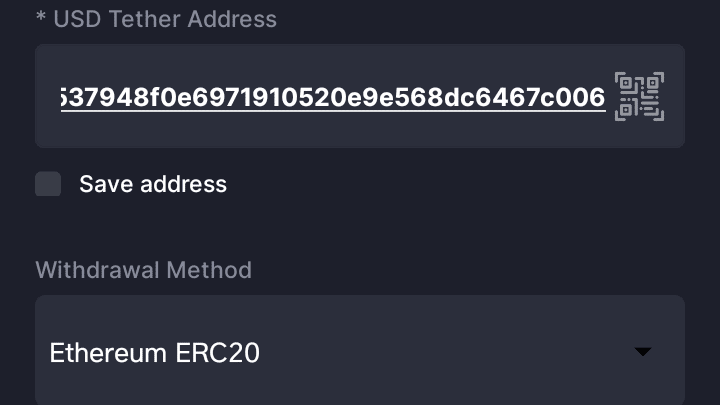 Step 5. Finalize the transfer
Double-check all the fields. And once you're sure everything is correct, click the Withdraw button. Your assets will arrive on your BTCC account in a matter of minutes.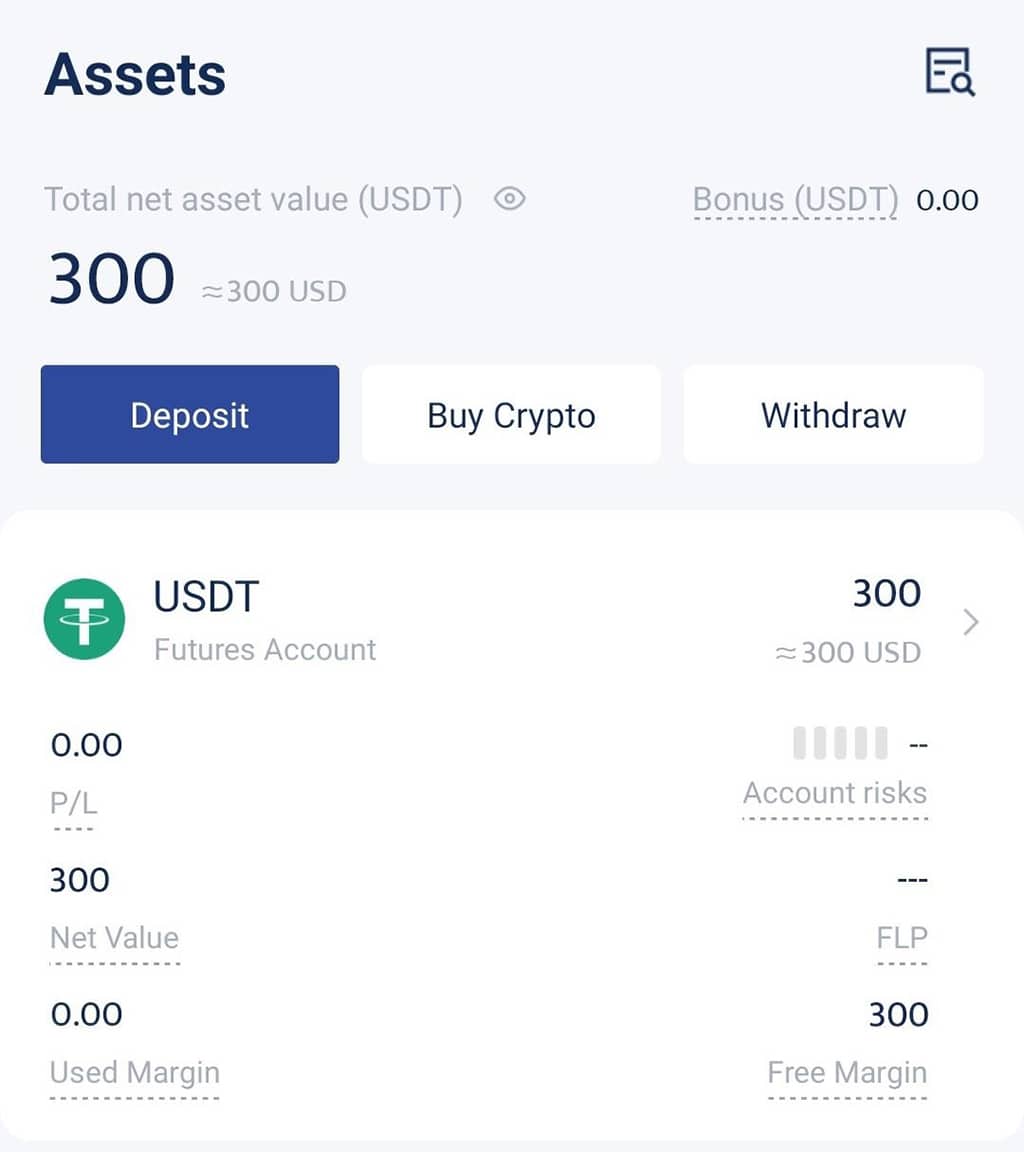 Conclusion
The BTCC app makes transfers easy and it provides plenty of information to help beginners learn their way around. The app is easy to use all around. So you shouldn't have trouble getting your first transfer done using this guide. And if you're having a hard time getting the transfer done, you can contact the BTCC customer service team. They'll be happy to help.
Once your assets are on BTCC, you'll be able to trade on a wide variety of crypto futures.

Please check out latest news, expert comments and industry insights from Coinspeaker's contributors.