Key Highlights
To traders and investors, TRX is now extremely cheap and attractive;
 further selling pressure may still be experienced;
however, the coming rally will be significant when it does occur.
TRXUSD Long-term Trend: Bearish
Resistance levels: $0.02, $0.03, $0.04
Support levels: $0.01, $0.005, $0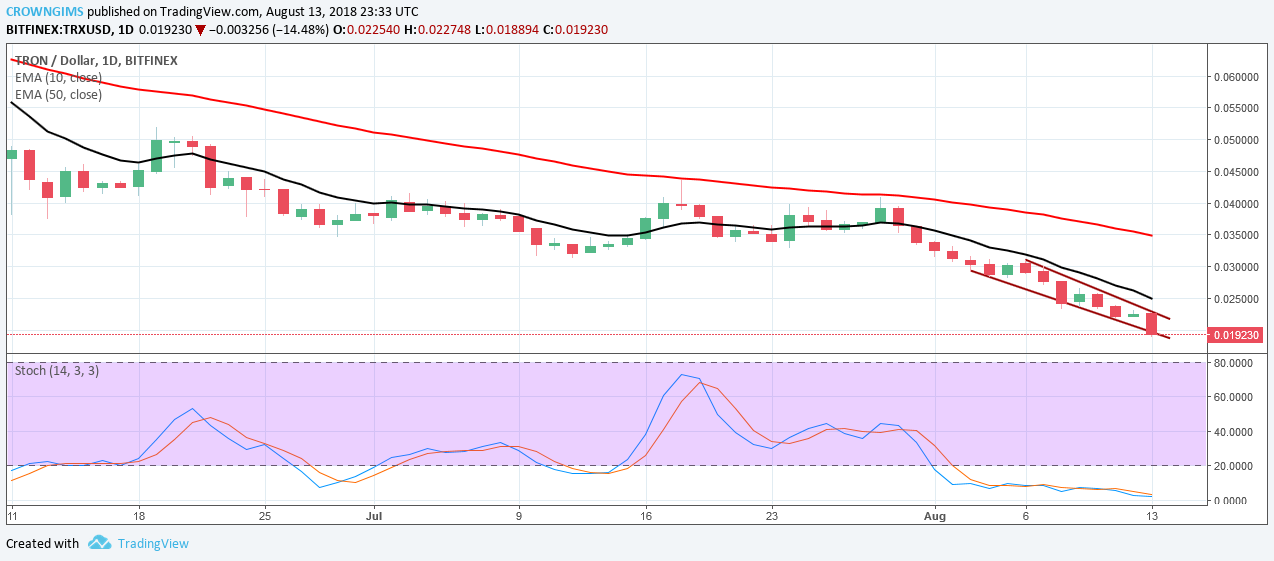 TRXUSD continues its bearish movement in the long-term outlook. The strong bearish movement broke the former lower support level of $0.0230 and $0.0250.The pair went further down to the support level of $0.01. A bearish railway track candle formed last week from the consolidation and brought the price below the 10-day EMA, which led to a further downward movement of the coin, indicating strong selling pressure. Large bearish candles are forming every day confirming further bearish movement.
The breaking out of the price from the lower trend line at $0.01 may lead to a further decrease in the price of the TRX this week. The Stochastic Oscillator period 14 is already below the level of 10, which is a very deep oversold level. In case the resistance level of $0.03 is broken to the upside, a bullish movement could be triggered.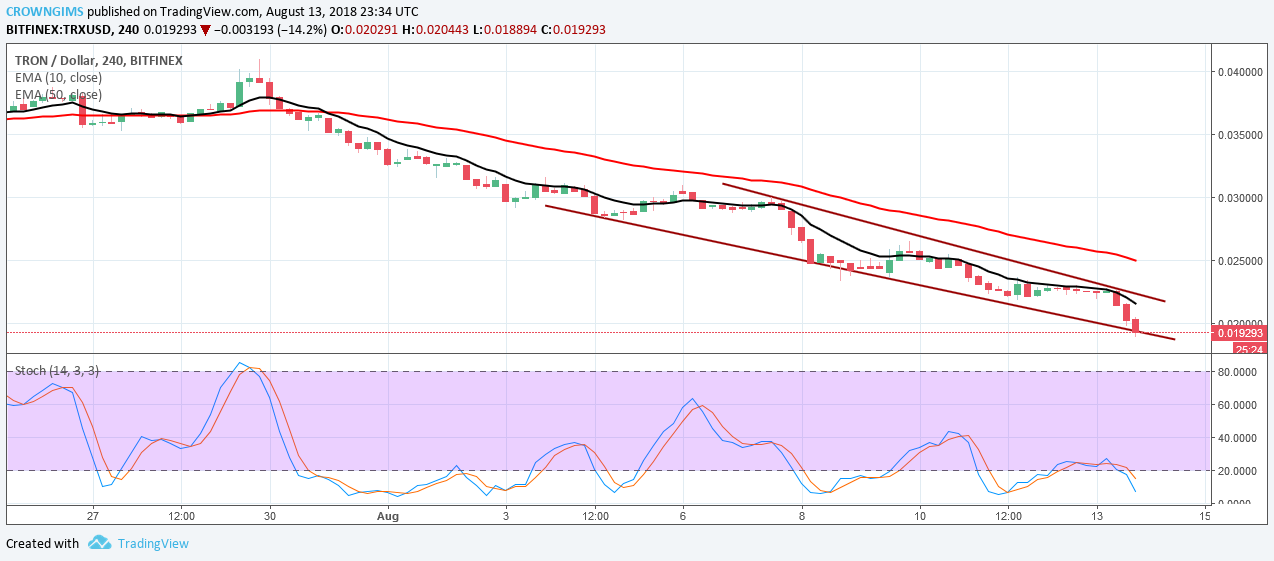 TRXUSD Price Medium-term Trend: Bearish
The cryptocurrency is also very bearish in the medium-term outlook (exactly like the long-term trend). The coin made lower lows downward within the price channel. The 50-day EMA remains above the 10-day EMA, and the price remains below 10-day EMA diverging away from the 10-day EMA with a large bearish candle. Short trades are currently encouraged.
The Stochastic Oscillator is below the 20 level and its signal lines are pointing down. This shows a great possibility that price will continue to be weak. There should be caution and patience in taking positions as the price could reverse its movement upward in case there is enough bullish pressure.