The driver of the crypto market known as uncertainty backed another popular altcoin's growth. While the dollar index is falling drastically, global major commodities and fiat and cryptocurrencies traded against the US Dollar were able to close in green for the past week.
Bitcoin looks unstoppable and already tested $15 965, Ethereum $442, XRP added 3.36% to it's value and is now traded at $0.25348. XRP is facing major difficulties in a wider adoption of the technology by banks, moreover PayPal didn't integrate XRP into the latest cryptocurrency ecosystem, these factors halted XRP from surges similar to Bitcoin and Ethereum.
Although the price action, patterns and indicators on a daily chart signal a swift advance of the XRP/USD to $0.3000, there are some significant tasks it has to complete prior to the surge such as: breakout from the resistances and MA200.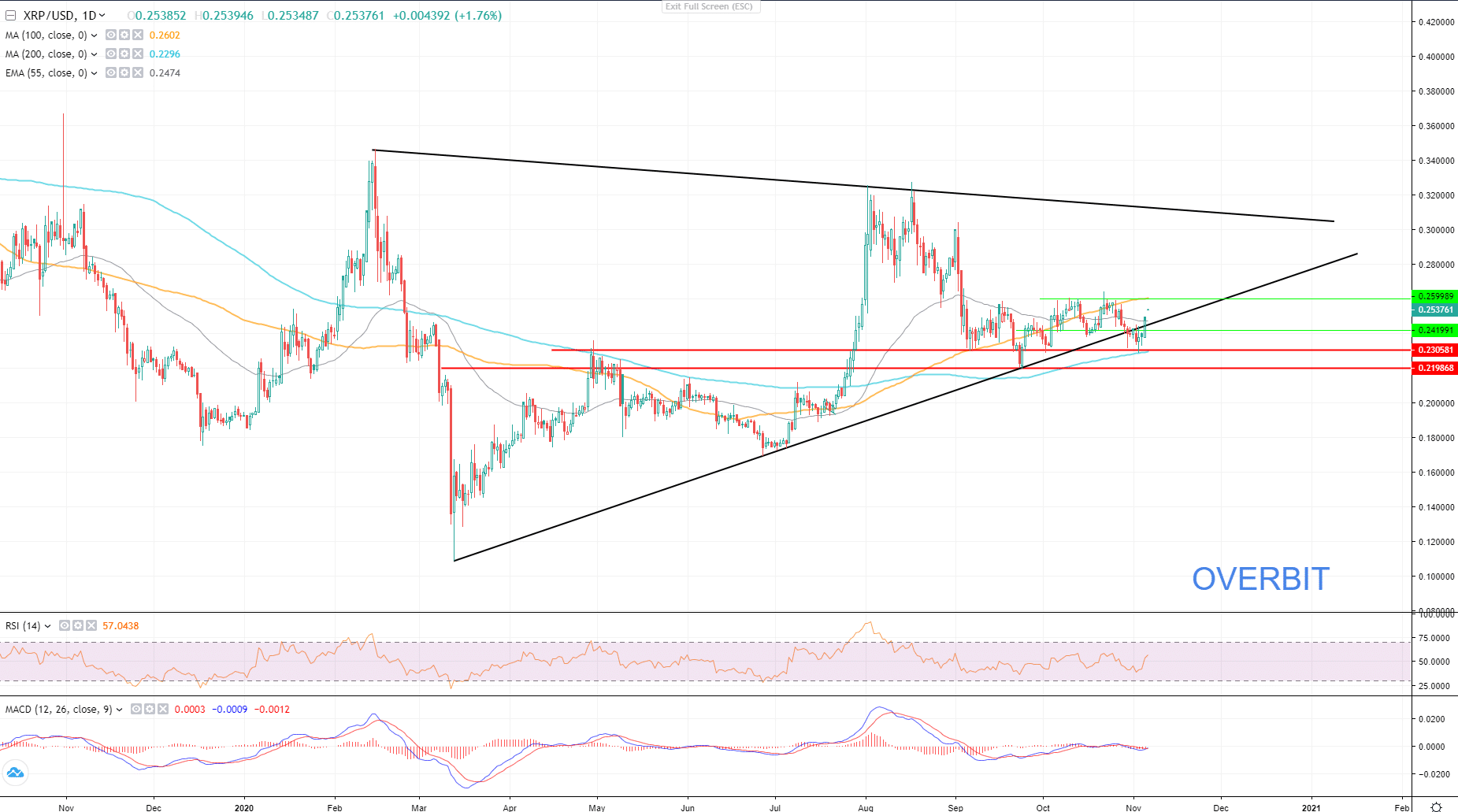 On a 4-hour chart, the pair has reached previous dynamic support and is currently testing it as resistance and has touched the RSI oversold threshold, hence a correction here should be expected. The news which might back the correction is the latest phishing scam which was able to net more than 1,150,000 XRP from Ledger wallets, and scammers might decide to sell-off the stolen tokens asap.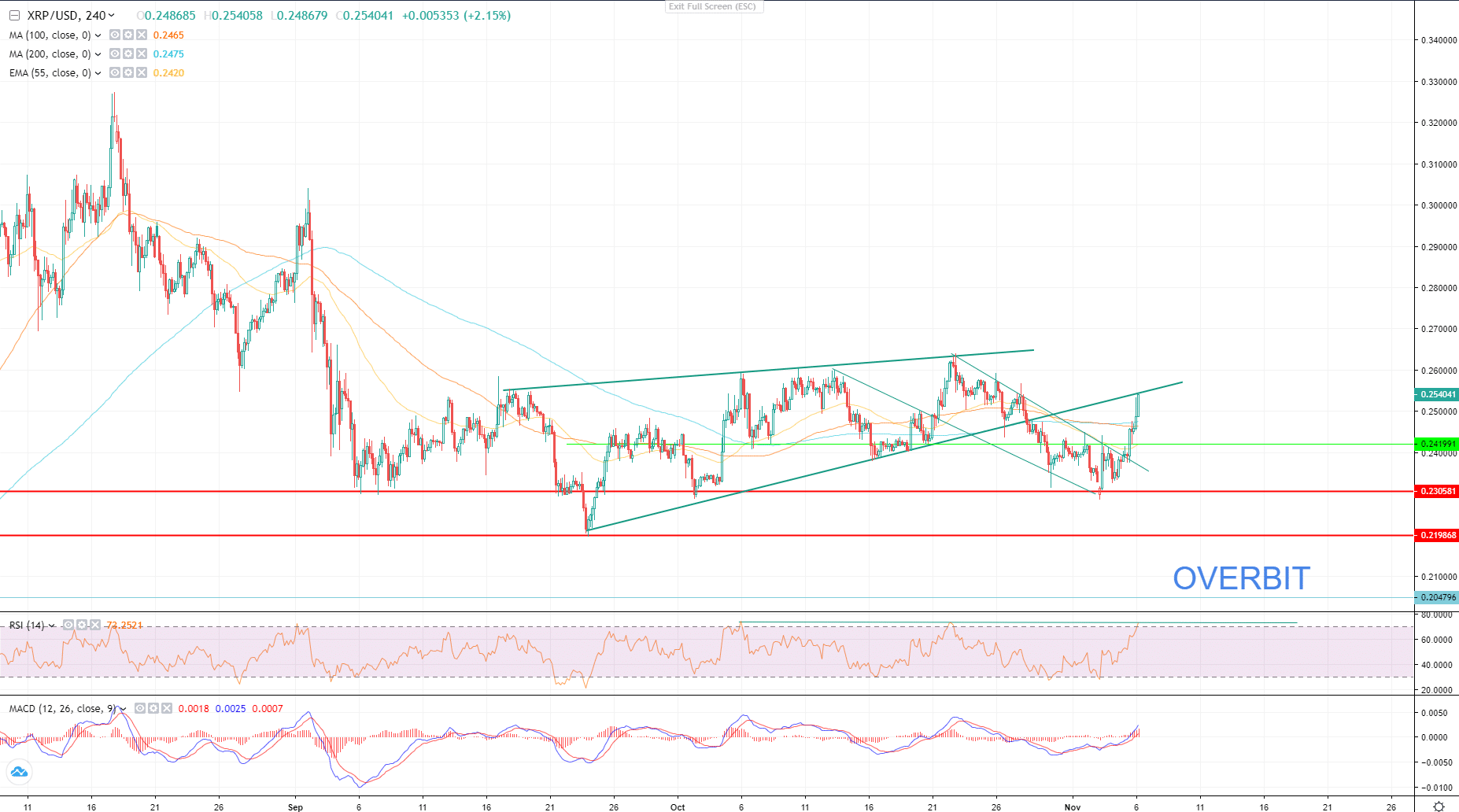 If the correction is validated, XRP might drop down to $0.24700 – $0.24600 where it will test dynamic support and both 100 and 200 MA's.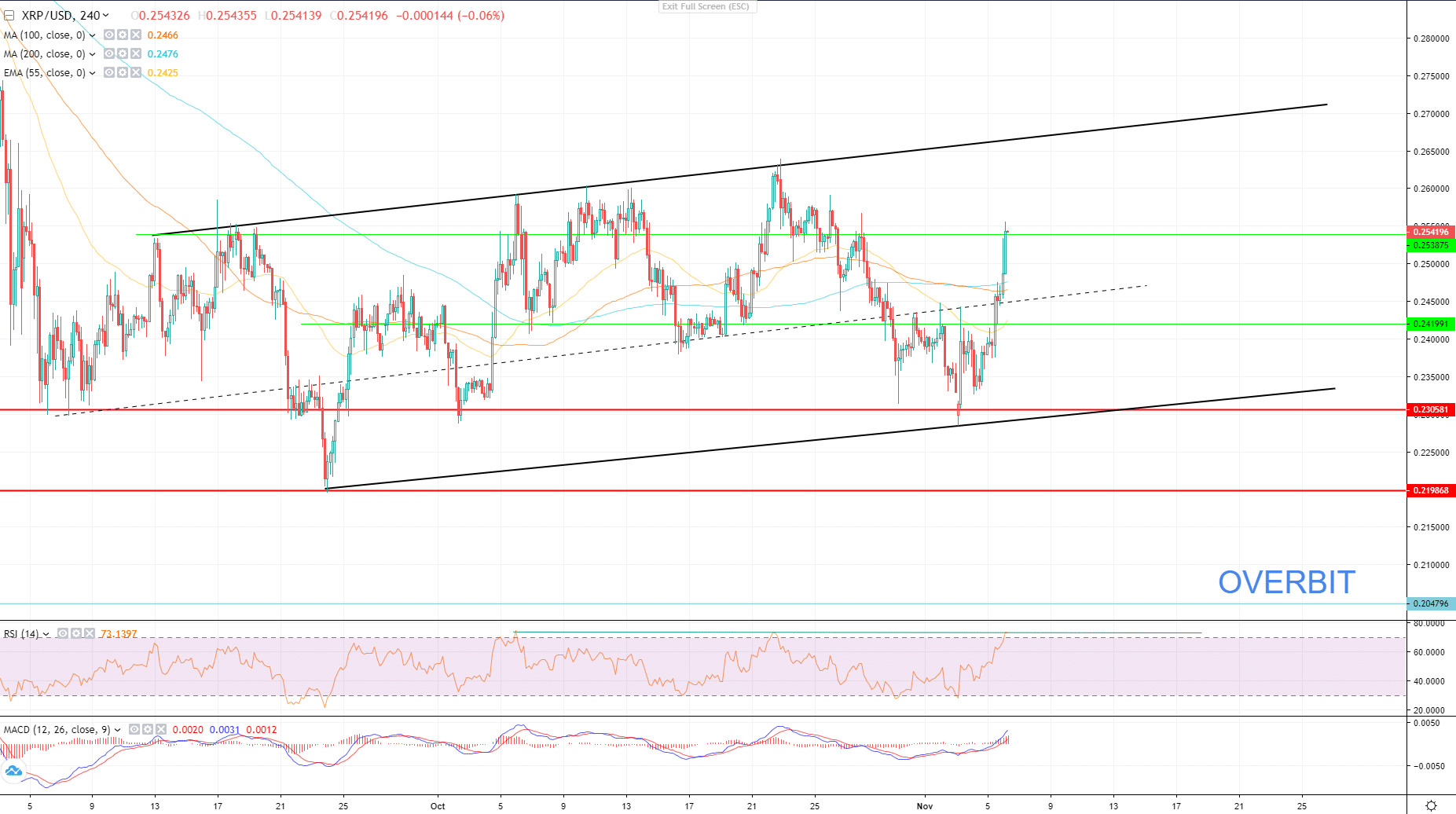 If the pair stays above the dynamic resistance (the midline of the ascending channel), it will proceed towards the testing of the upper edge of the channel at $0.26800.

Author: Aziz Kenjaev
Senior Vice President at Overbit. Technical analyst, crypto-enthusiast, ex-VP at TradingView, medium and long-term trader, trades and analyses FX, Crypto and Commodities markets.
Subscribe to our telegram channel.
Join