Axie Infinity combines well-known mechanics while offering a unique play-to-earn NFT model that's still new to the gaming community.
Axie Infinity proudly carries the "Best NFT game 2021" title, and it is not surprising. This game is filled with multiple ways to earn some money and create a passive income. And with the right approach, it is possible for anyone to increase their profit while simply playing the game. So how does Axie Infinity work? Should you use an Axie Scholarship program to double your earnings? How to earn Axie first MMR? What are the best 3 classes in Axie Infinity? Learn all the details right here.
How to Start Playing Axie Infinity?
The first thing you need to do is create an e-wallet. Once you do that, install Axie Infinity, which you can download on the website of the game. To get started, you will need to have a team of three Axies. There are 9 types of Axie Infinity сlasses, so before building your team, you need to do some research to see what each class does. Before battling, you'll also need to purchase Axies. 3 Axie Infinity price is around 600$. The final Axie Infinity cost might be different.
What Are the Best Ways to Earn Money in Axie?
There are many things you can do to start getting profit from playing the game. Let's review the most popular ones:
Your Axies are actually the NFT token, which means they're not only fun to play with, but are also the most important part of the game. You can either breed them for your own use or to sell them. If you opt for the second option, you'll have to put a lot of effort into creating Axies that will be strong, since only this way you'll get more money from selling them. The better your Axies are, the more expensive they will be. If you decide to go into PvP, you'll need to make sure your Axies are powerful enough, since Arena is a pretty competitive place.
Invest in Lunacia land plots
Axies are not the only NFT asset available in the game. Land is also something that can be bought at different prices. Purchasing land provides a buyer with multiple benefits, such as availability of resources, AXS drops, boss drops, and even some drops from other players.
Staking is just the same thing as simply not touching your AXS for some period of time. To begin staking, you'll need to activate your Ronin wallet and go to the AXS staking dashboard. Once you decide to stop staking, you can just unstake your AXS.
SLP is a part of the game you can't keep going without. You need it for breeding, and other players need it for breeding. That's why it might be a good idea for you to not only farm SLP for personal use but also sell it in the marketplace. If you go for this option, you will need to make sure to log into the game every day to be able to gather enough SLP for yourself and selling.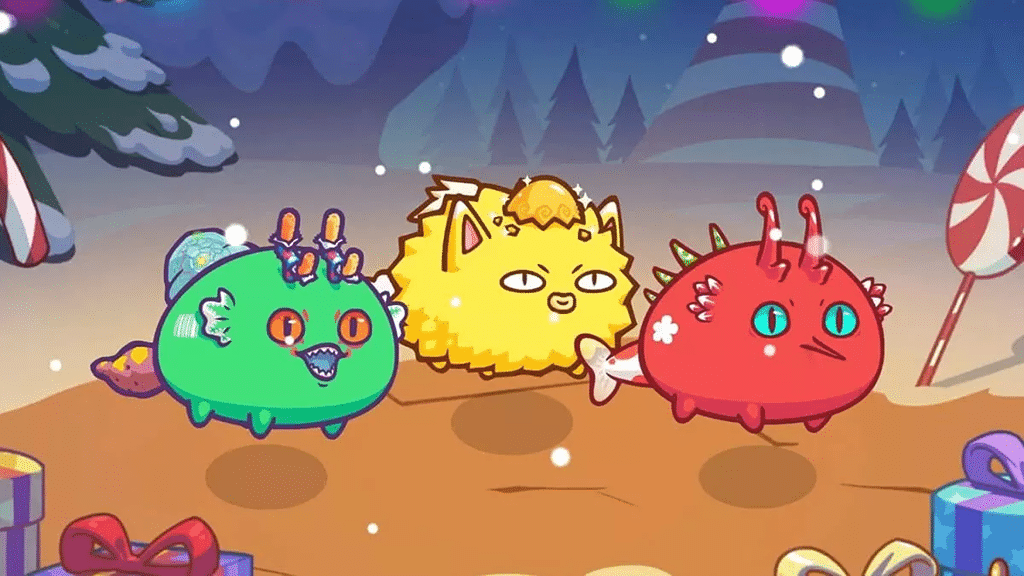 What Are the Rewards in PvE and PvP?
To increase your Axie Infinity profit, you'll need to farm as much SLP as you can, even if you don't plan on selling it. This has multiple benefits since a large amount of SLP allows you to breed more Axies and make them even stronger. Here is how much SLP you can get for each level in Adventure Mode:
LvL 1-4: 1
LvL 5-9: 2
LvL 10-14: 4
LvL 15-16: 6
LvL 17-20: 6-10
LvL 21-36: 10-20
PvP mode is a bit more complicated, but it also allows you to get much more SLP. Here is an Axie MMR earning guide that will help you understand how much SLP you can get from the Arena:
0-800: 0
800-999: 1
1000-1199: 3
1100-1299: 6
1300-1499: 9
1500-1799: 12
1800-1999: 15
2000-2199: 18
2200-2299: 21
2300+: 24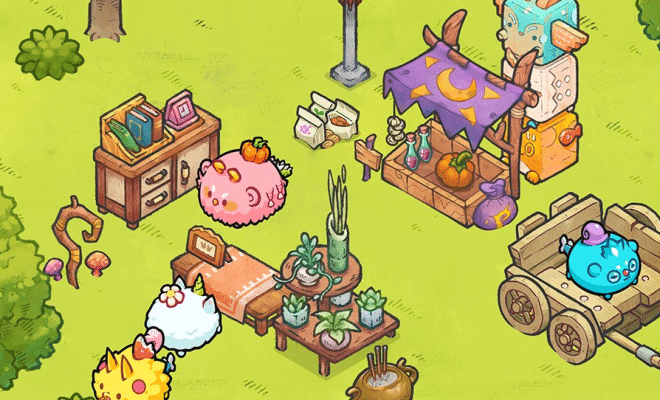 How to Farm SLP Fast?
Farming SLP is not a hard task if you choose the right way. There are three things you can do to obtain SLP, and here's the list:
Jump into Adventure Mode
Compete with other players in the Arena Mode
Complete Daily Quests
On average, you're likely to get around 25 SLP every day if you complete all dailies and work hard on progressing through the ranks. The higher your rank is the bigger the reward is, so you might want to consider creating a proper build to go into Arena, since only this way you'll be becoming stronger.
Should you use the Axie Infinity Scholarship program to increase your profit?
Among all Axie Infinity how to earn money methods, there is one that stands out the most. Axie Infinity scholarship is an opportunity for everyone who would like to save some time and energy to dive into the world of NFT without dealing with any obstacles and complications. Here are a few more perks of the scholarship program:
Custom leveling services
Zero tolerance policy towards cheats and any hacks
100% safety of each user
Professional assistance from experienced players
An opportunity to purchase as many accounts as you wish
Fast SLP farm
A lot of time saved
24/7 customer support
There are many NFT based games, but no doubt, Axie Infinity stands out among them the most. This game combines well-known mechanics while offering a unique play-to-earn NFT model that's still new to the gaming community. To increase your Axie Infinity earnings and finally get started with your carefree journey in Axie Infinity, message us here at Lfcarry.com, and we'll do our best to provide you with the solutions you're looking for.

Please check out latest news, expert comments and industry insights from Coinspeaker's contributors.