Bitcoin and Ethereum uptrend rejected by MA200.
By the time of writing of this article Bitcoin is tested the dynamic support of an uptrend channel. Yesterday, September 20th, Bitcoin tested and was rejected by MA200, the price then dropped to $10,762, hit the dynamic support of the parallel channel and retraced slightly. If bears are able to push the price below the dynamic support, then BTC/USD will most likely drop towards $10,600-$10,582, where the first cryptocurrency will touch an important static support and MA100.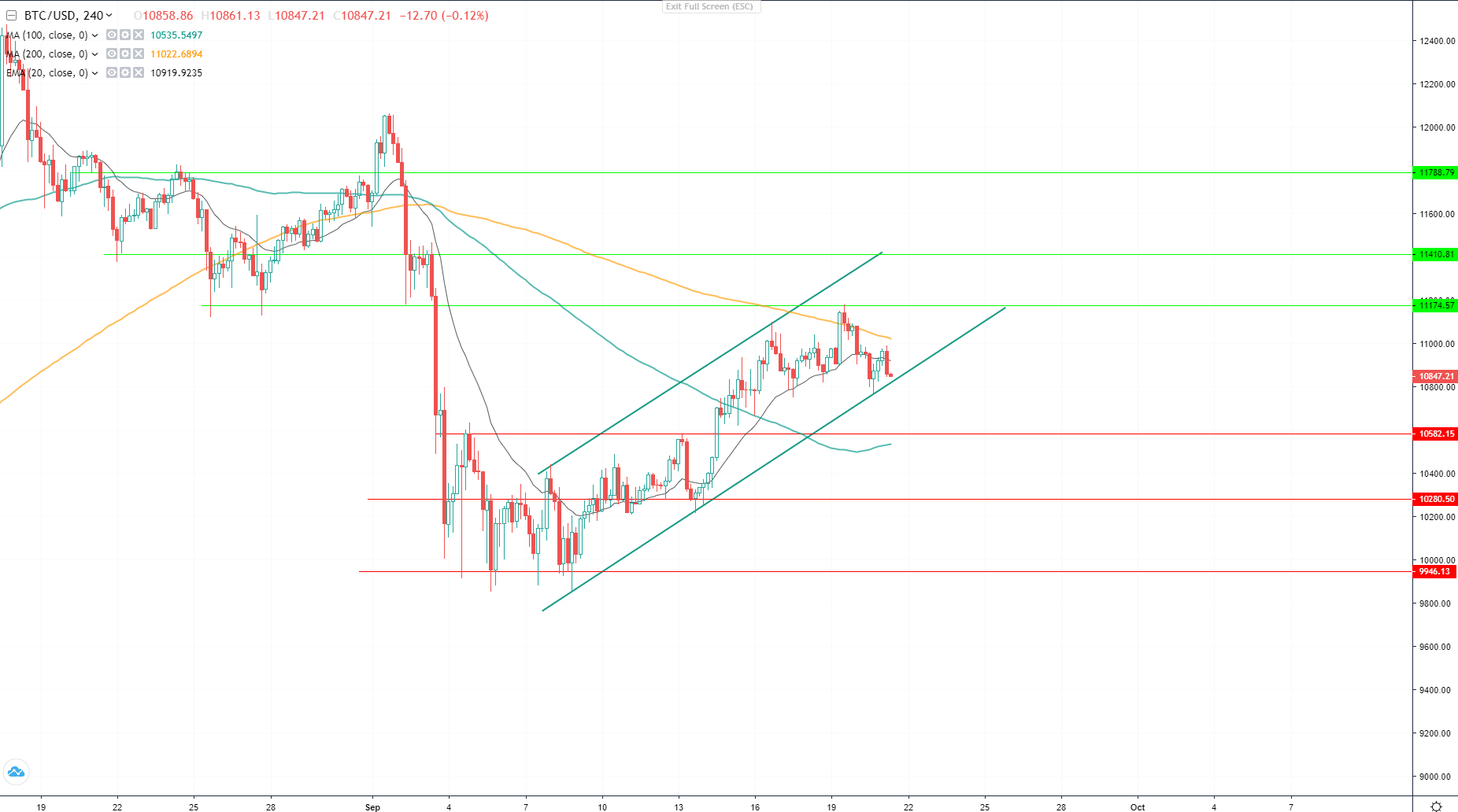 As DeFi apps are built on Ethereum network, the gas price on the network has increased significantly as well as the transaction fees, thus Ethereum becomes pricey for in-chain transactions. ETH/USD is more volatile than Bitcoin during the last two weeks, Ethereum touched and got rejected by MA200 on September 18 and since then lost 5.28% up to date, closed below the dynamic support on September 20th which triggered a sell-off and bears pushed the price towards $366. Currently, the price is above the MA100, which is a good sign as this moving average withheld the further drop of Ethereum yesterday and today. If bulls are able to keep the price above 366, the price may advance towards $376 short-term and $388 mid-terms. If the price closes below the 100MA, then we should expect a further decline down to $356.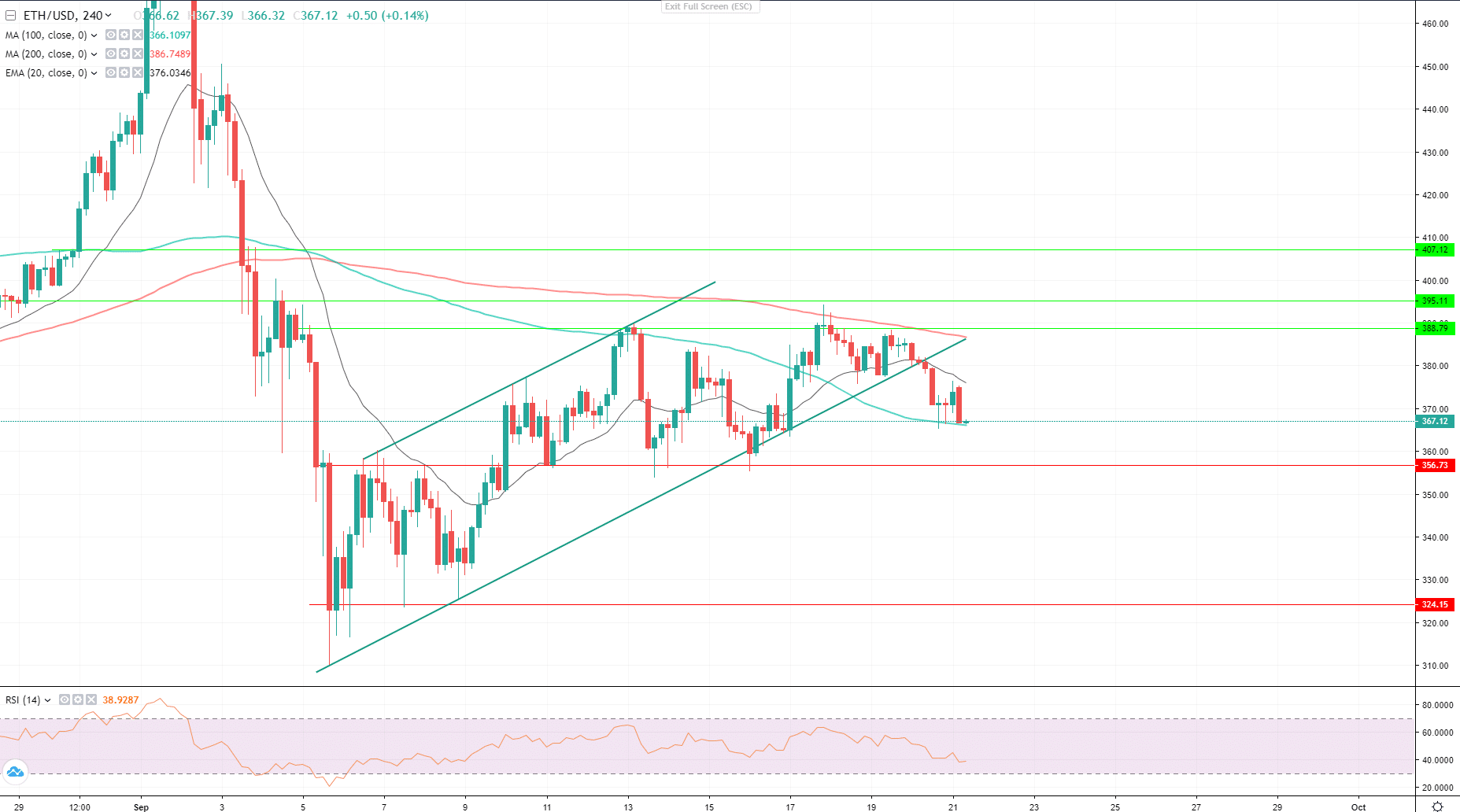 Author:

Aziz Kenjaev
Senior Vice President at Overbit. Technical analyst, crypto-enthusiast, ex-VP at TradingView, medium and long-term trader, trades and analyses FX, Crypto and Commodities markets.
Subscribe to our telegram channel.
Join