Given the developing world has a population of around four billion – and counting – there is an enormous opportunity to use blockchain technology for the betterment of humanity.
By Ziv Keinan, Legal Lead, GoodDollar.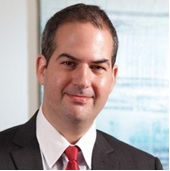 We should embrace this chance to be a force for good, to fight poverty and provide financial inclusion to as many people in the world. However, to achieve meaningful success for the largest possible number of people, tech solutions must solve real-world challenges, be inexpensive for the user, and – most crucially – be deployable at speed and at scale.
This was the hard-hitting conclusion of the Global Solutions Summit, which took place at the United Nations headquarters in New York City on May 13, a day before the United Nations Science and Technology and Innovation Forum (UN STI), on the first day of New York Blockchain Week 2019. I was one of approximately 500 delegates, and welcomed GSS Chairman Alfred Watkins' straight talking.
The developing world is going to be the engine of humanity in the coming years, and many young people are ready and willing to adopt technological innovations – if they are easily accessible and the price is right. Tech has the transformational potential to empower these societies and significantly improve social good and wellness.
Alfred, a former World Bank executive, said:
"It is an incredibly lucrative market – it is going to be the market of the future."
He urged tech companies to concentrate their solutions for "the bottom four billion, who live in the least-developed countries and emerging markets". He continued:
"That is where the population growth will be over the next decade – and that is where the need is. Businesses can do good and well at the same time. It makes good business sense, and it also makes good sense for humanity. We need research that focuses on products that are affordable for this bottom four billion. If we stop at the lab, we haven't accomplished the objective, which is to improve the lives of the bottom four billion, and to leave nobody behind."
The GSS Chairman acknowledged that delivering life-improving products – such as breast cancer checks for as little as $1, or devices that make water potable – is a huge challenge for the science and technology communities. It is, therefore, essential to collaborate and grow the ecosystem.
Alfred  added, naming this the 'deployment imperative':
"The last step in this process is to figure out how to get these products to the market. How do we take these scientific inventions and insights, embed them into products, and then embed those products with business models so they reach thousands of villages across dozens of countries around the world at an affordable price?"
Blockchain application BanQu was held up as a great example of a business empowering the so-called "unbankables". Some 90,000 farmers, across Zambia, Uganda, and most recently India, now have access to modern financial infrastructure because of being able to prove, to banks, their transactions on an immutable digital ledger.
The GSS event shined a light on the reality of the difficulties that most blockchain companies focused on social impact currently face. That includes GoodDollar, the not-for-profit payment network with the central aim of reducing global wealth inequality, who I was representing in New York.
The GoodDollar project explores how decentralised ledger technology may enable models based on universal basic income (UBI). To bring this message of the great potential of blockchain technology, I attended the GSS, UN STI and G-Stic events throughout New York Blockchain Week 2019.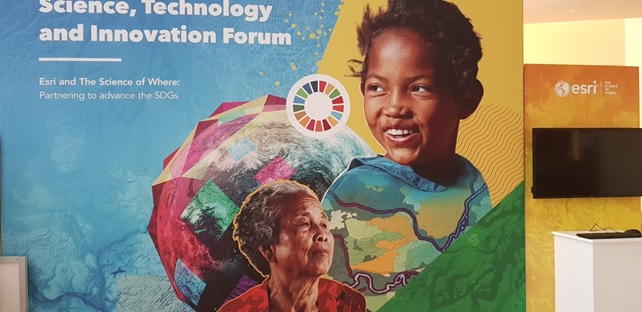 I spoke at a side event of the UN STI, about the need to use decentralised blockchain technology as a force for good:
"Unlike artificial intelligence, which can be a dangerous tool for totalitarian regimes, with blockchain we can create systems that are distributed and not controlled by a single entity, who can use and manipulate them. This UN committee should focus on this technology and see how we can use it to do good."
It was pleasing to attend the third OpenUBI meeting, in Brooklyn, with GoodDollar so instrumental in its establishment at the end of last year. The successful event continued into the night, and it was overwhelming to see how many people are interested in the concept of crypto UBI (see here for the article celebrating its launch in Berlin, written by Gilad Barner, GoodDollar's Community and Operations Manager). I also learnt, at GSS, a laboratory at Stanford University is dedicated to experimenting with UBI in this space.
And it was very encouraging to meet Xiaochen Zhang, President of FinTech4Good, at the US-Asia Institute. We discussed the possibility of a collaboration between FinTech4Good and GoodDollar during the World Responsible Technology Forum event, which is scheduled in September, also at the UN headquarters in New York. The central aim of that event is to develop and implement solutions for a better world, and that is at the heart of what we are doing at GoodDollar. Our core aim is to reduce global wealth inequality.
Pleasingly, many people I discussed GoodDollar with in New York believe that it has all the characteristics of a successful social impact project. It is cheap, scalable, focused on improving humanity, and exactly the kind of solution the international organisations like the UN are looking for. Together we can make the most of the opportunity to empower the "bottom four billion" and humanity as a whole.
GoodDollar: Change Wealth Inequality – For Good
Do you have the skills to help the GoodDollar project? We need builders, scientists and experts in identity, privacy, and financial governance, as well as philanthropists and ambassadors. Contact us at [email protected], via our social media channels (Twitter, Telegram, or Facebook), join the OpenUBI movement, or visit our GitHub page. Our YouTube channel is worth checking out, too.

Please check out latest news, expert comments and industry insights from Coinspeaker's contributors.
Subscribe to our telegram channel.
Join