Bitcoin is up 0.68% today after losing 1.04% in price yesterday.
The first cryptocurrency still remains bearish as the Dollar Index is gaining and the S&P Volatility Index is falling sharply since September 3. Currently, on a 4-hour chart BTC/USD has formed an ending diagonal and retraced from the dynamic support and is about to test the upper edge of the ending diagonal at $10 600. If bulls are able to push the price above $10 600, Bitcoin might continue the uptrend move towards 200MA at $11 120 – $11 200, these levels also are considered as an important support and resistance. If Bitcoin closes below the dynamic resistance (lower edge of the diagonal), we might see a drop to $9 982 – $9 887.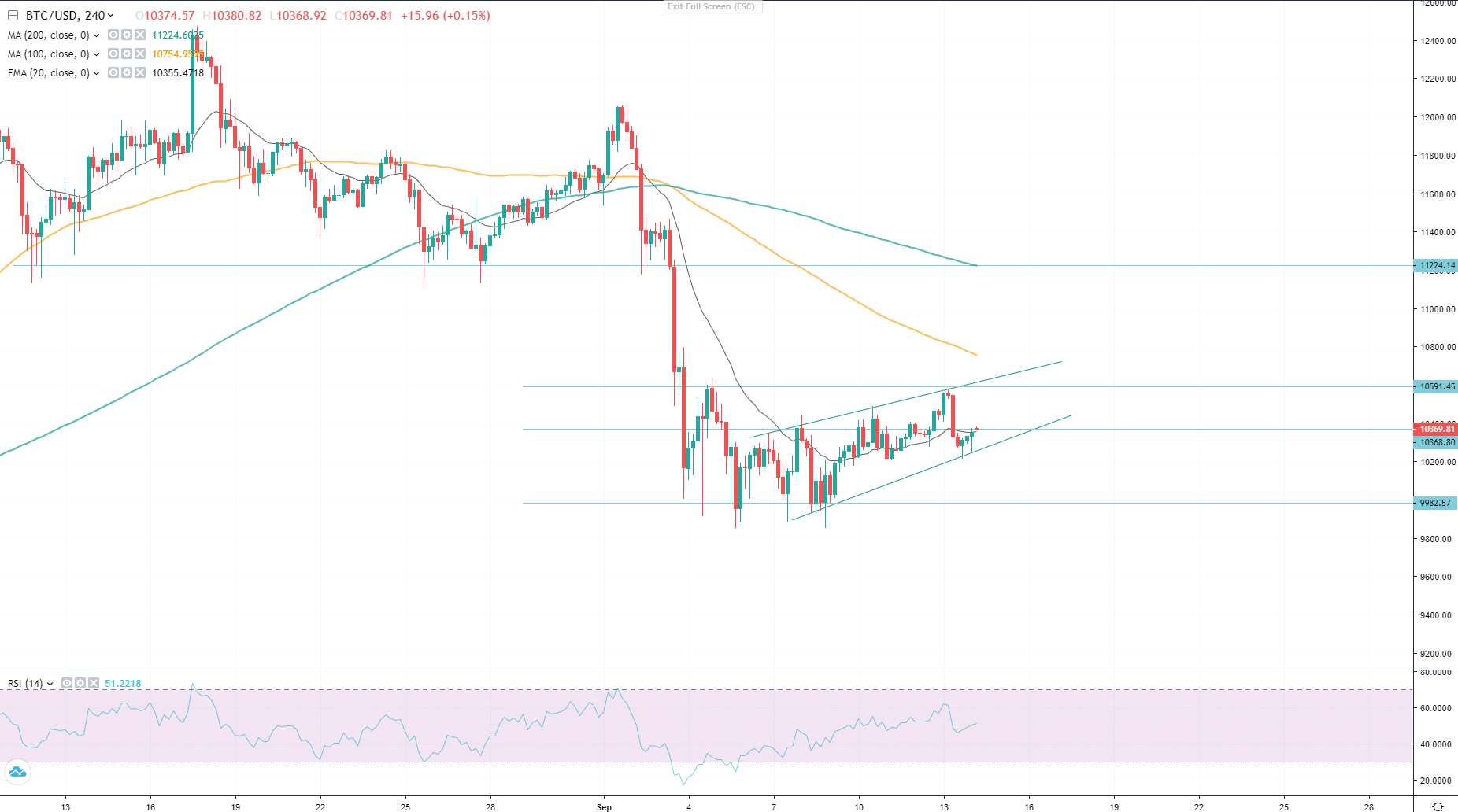 Ethereum lost 6.81% yesterday – the day it launched the Phase 0 of Ethereum 2.0 update, though was able to gain 3.04% today. Unlike an ending diagonal formed by Bitcoin on 4H chart, Ethereum has formed a bearish flag below the lower edge of which might push bears to drag the price to the nearest support at $324. In order to show another uptrend, bulls should get the price above EMA20 and a static resistance of $372. Closest MA resistances are at $386 and $395.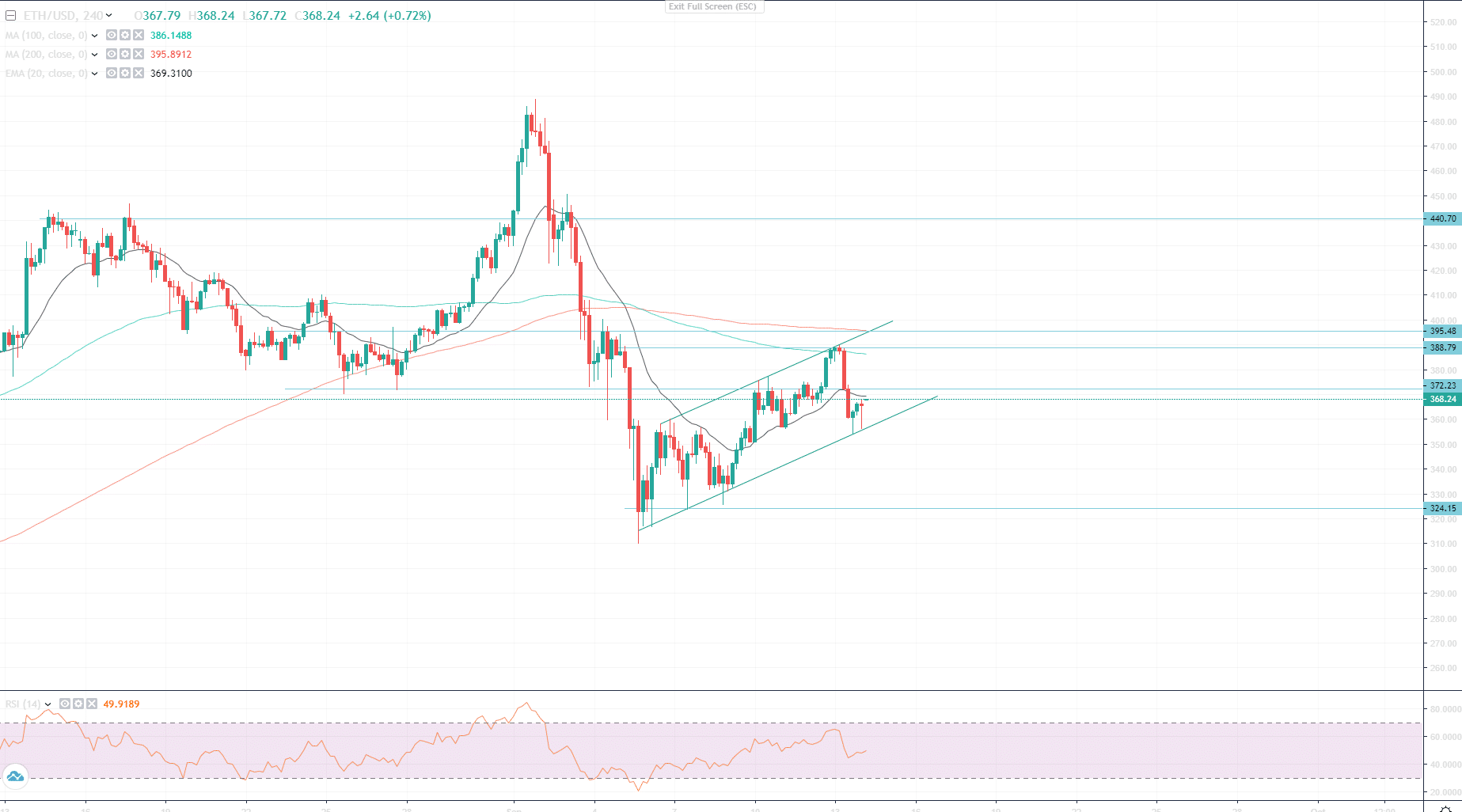 Euro started the week with 0.25% gain against the US Dollar as EU stocks open higher amid new coronavirus vaccine hopes. On a 4H chart, the pair is still trading within ranges of the expanding diagonal, testing higher dynamic resistances and lower dynamic supports. Euro is currently testing the intermediate dynamic resistance which it was able to break previously. The pair is still above MA100 and MA200, hence bulls might consider it a good signal for pushing the price higher. Important resistance ahead is $1.18780, above which the price might continue towards 1.19000. Another stimulus for bulls is the recent quote from Goldman Sacks which states that the fair rate for EUR/USD is $1.30.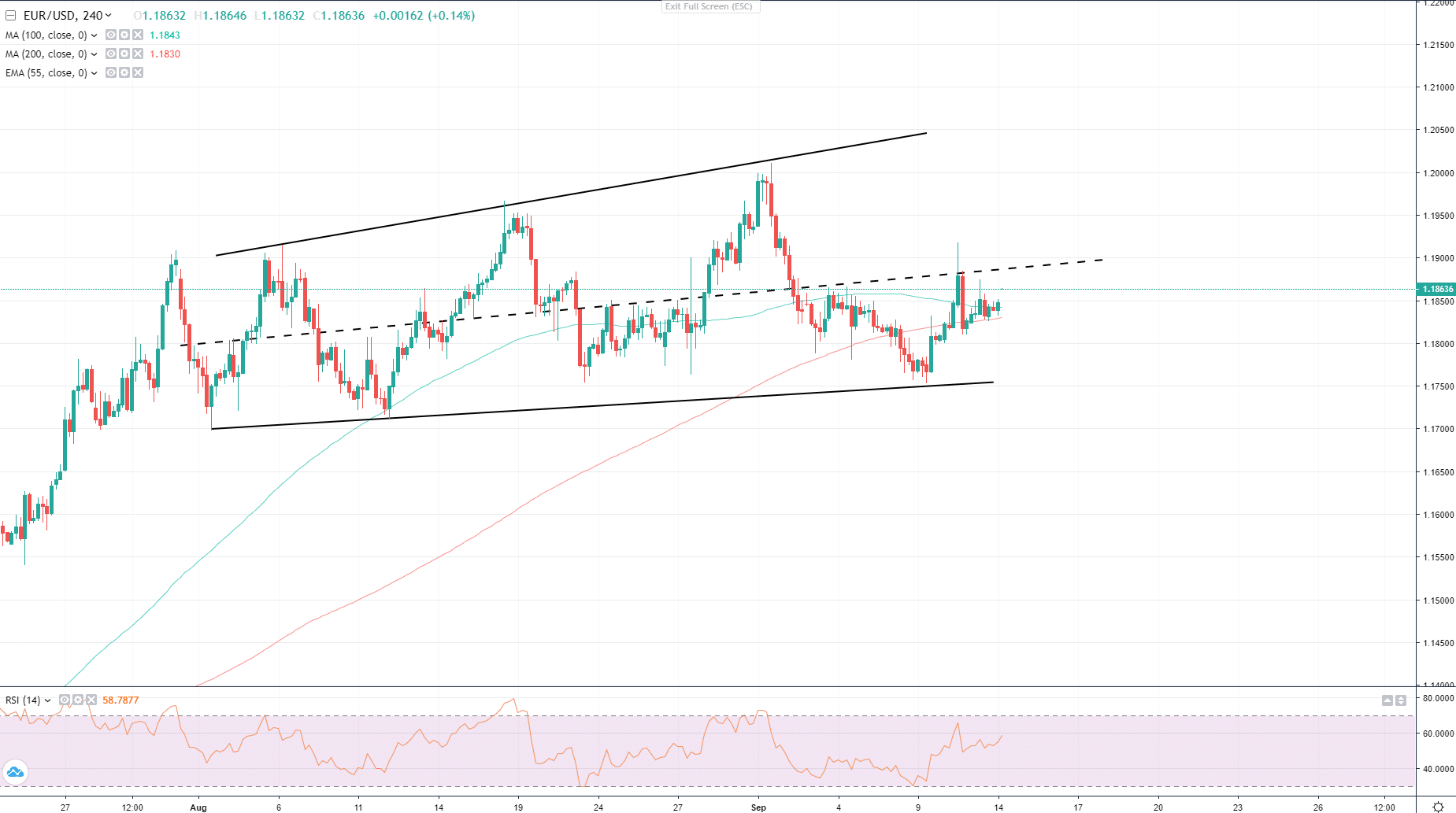 Author:

Aziz Kenjaev
Senior Vice President at Overbit. Technical analyst, crypto-enthusiast, ex-VP at TradingView, medium and long-term trader, trades and analyses FX, Crypto and Commodities markets.
Subscribe to our telegram channel.
Join