Ethereum gained 4.16% for the last 24 hours as the team working on the Phase 0 transition published several updates as EIPs to the environment.
Ethereum blockchain is still considered the most reliable for the boosting DeFi, though many questions the high gas prices and transaction speed, whereas alternatives already promise higher speed and lower fees. After testing of the dynamic support, Ethereum continues to advance further in an uptrend parallel channel. At the time writing of this article, Eth is traded at $377.90 which is below the MA100. RSI indicators is also showing that Eth is out of the divergence, hence uptrend might continue. Levels to watch are resistance at $388.79 and MA200 which is now at $392.43.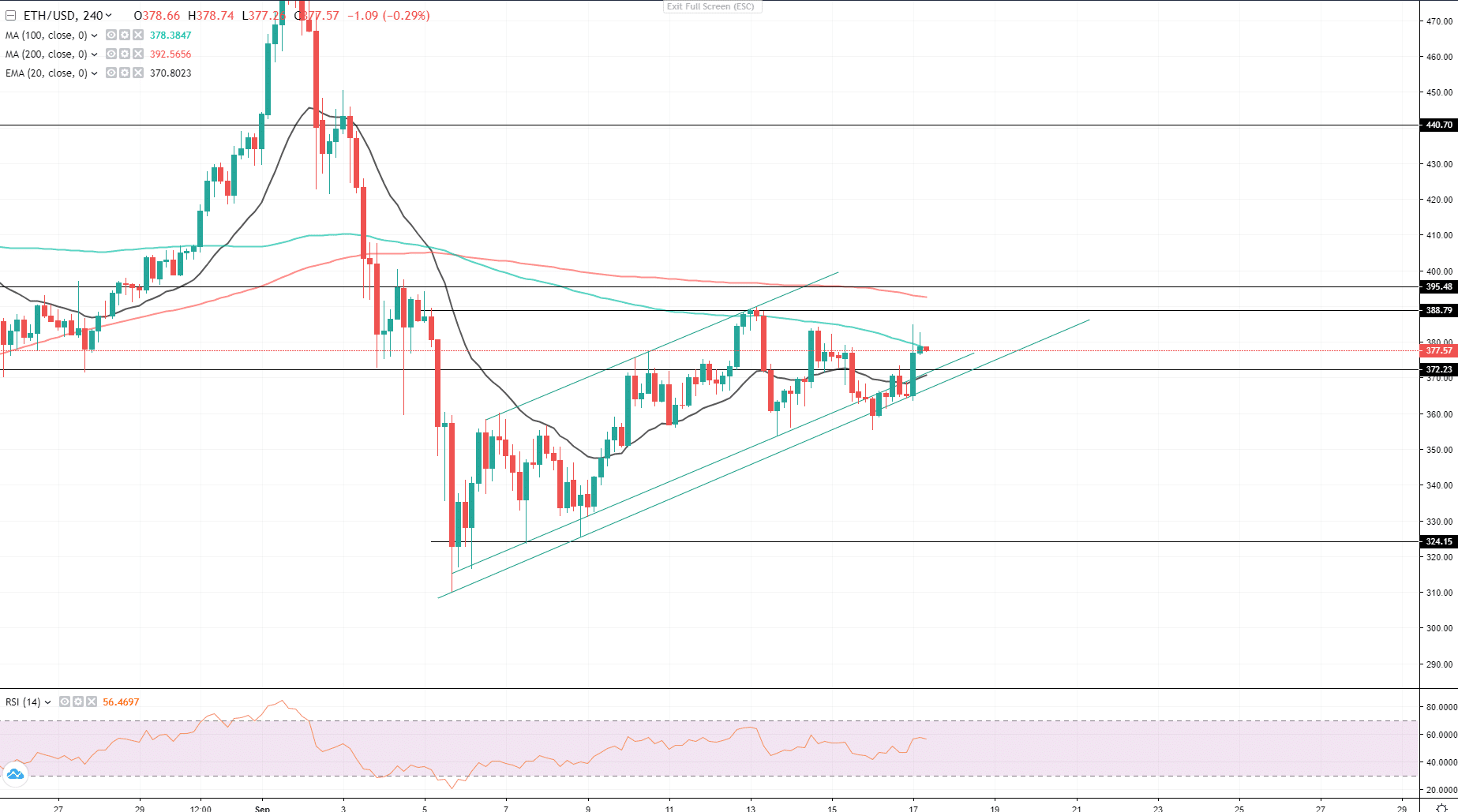 Author:

Aziz Kenjaev
Senior Vice President at Overbit. Technical analyst, crypto-enthusiast, ex-VP at TradingView, medium and long-term trader, trades and analyses FX, Crypto and Commodities markets.
Subscribe to our telegram channel.
Join