Ongoing developments in the cryptocurrency space have made this industry more appealing to investors. Finding the hidden gems in the space can give users a chance to unlock tremendous profit potential. Interoperability is the next big trend worth keeping an eye on.
Looking Beyond Bitcoin and Altcoins
For several years, the cryptocurrency industry has been divided into two camps. On the one hand, there are the Bitcoin maximalists. They believe that Bitcoin is the only cryptocurrency worth investing in. Moreover, they are convinced that altcoins merely exist to increase one's Bitcoin holdings over time.
On the other hand, there are the die-hard altcoin supporters. These crypto users expect to strike it rich by investing in as many new altcoins as possible in the hopes of finding one whose value will explode exponentially.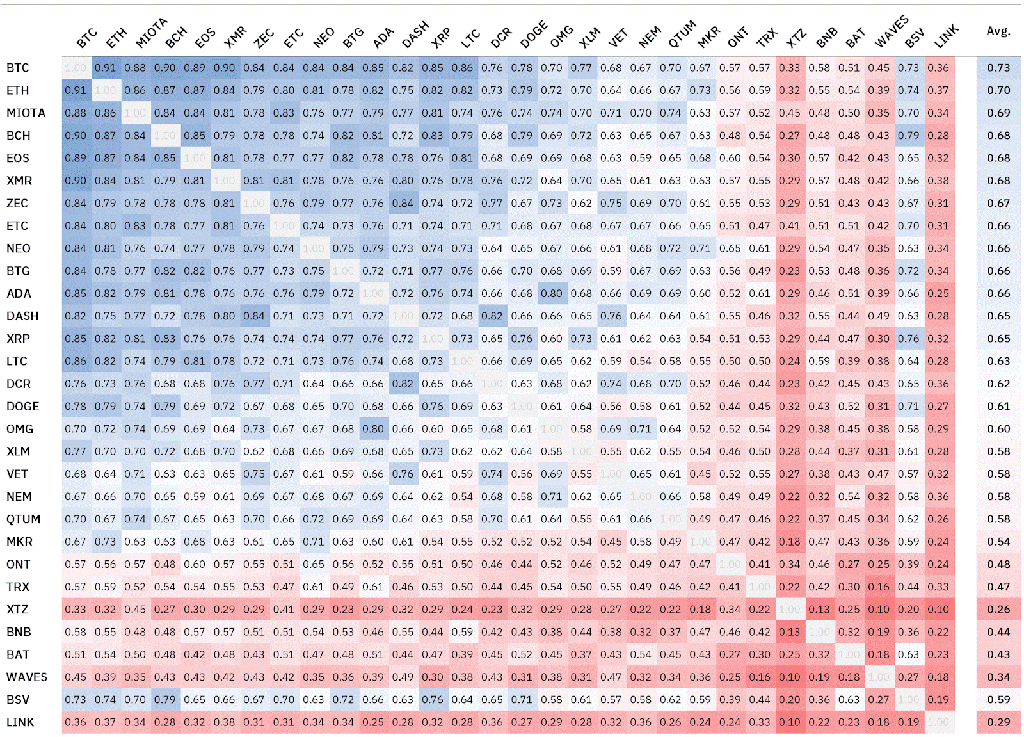 In recent years, the altcoin-oriented approach has not worked out too well. This is a clear sign that the crypto industry is evolving in a completely different direction. Focusing on projects facilitating interoperability between ecosystems and crypto assets is the smart option.
Exploring a New Frontier
Given how interoperability is a relatively foreign concept in cryptocurrency, there aren't too many established projects as of yet. For investors, that means there are many hidden gems waiting to be discovered. One such gem is Kava, as it not only provides interoperability, but also taps into the world of decentralized finance.
Bridging the gap between the best of both industries grants access to an entirely new segment. Whereas established projects such as Maker, Curve, Balancer, and Synthetix all have their own ecosystem, Kava takes an entirely different approach. The team isn't intent on creating another walled garden of services, but wants to connect existing ecosystems and crypto assets instead.
Over the past few months, the Defi space has exploded. It currently has nearly $4 billion in total value locked across different platforms and ecosystems. However, all of these platforms require investors to convert their existing holdings into platform-native tokens. This is an unnecessary hassle and one that will turn off investors.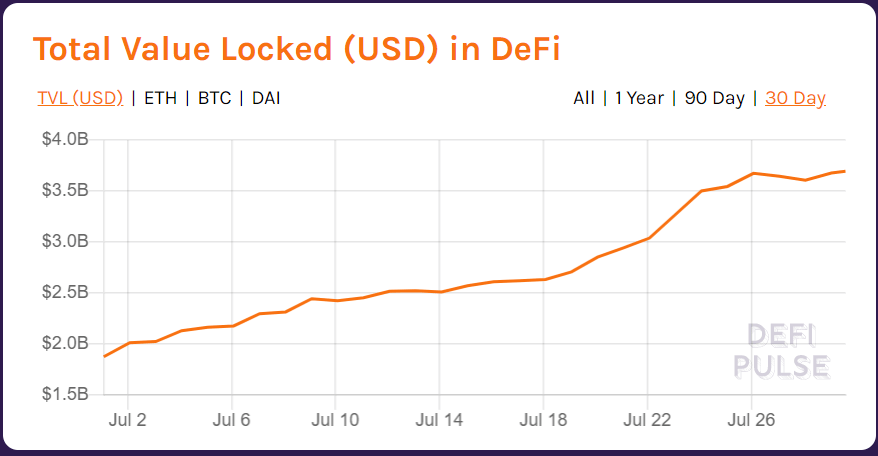 That doesn't mean that DeFi doesn't have tremendous potential for the future. The concept of accessing financial services and products without having to deal with banks and governments remains very appealing. It may be a catalyst to improve global adoption of crypto assets in general. More importantly, It will attract a lot of investor funds, assuming the platforms focus on the real issues at hand.
Finding the Hidden Gems in DeFi
One aspect that Kava excels at is unlocking the potential of cross-chain lending. Other DeFi platforms do not provide this degree of interoperable access. Lending is still one of the most prolific segments of the DeFi industry today. Improving upon this business model is just one aspect of what can make Kava a hidden gem.
In fact , there are other aspects that make it a potential hidden gem as well. At this time, Kava isn't listed on platforms such as DeFi Pulse. This allows investors to take note of the project before the rest of the world finds out. Even without being listed on this prominent platform, the work behind the scenes continues unabated.
Additionally, there is conflicting information across cryptocurrency data aggregators as far as Kava is concerned. While the price of KAVA tokens is displayed correctly, most sites do not display the supply statistics correctly.
This adds another layer of mystique to the project, giving it all the more potential to see a value explosion similar to that of COMP, MKR, or YFI. With a current market cap of roughly $80 million, it continues to fly under most people's radar.
Just because aggregators provide conflicting information doesn't mean exchanges aren't paying attention. Kraken added three Defi tokens – including Kava – several weeks ago.
Binance is seemingly in the process of integrating this token and the entire ecosystem into its exchange platform as well. The initial token sale for this project was organized on Binance's Launchpad platform, further strengthening ties between both projects.
In a recent blog post, Coinbase has confirmed it is exploring the addition of up to 18 new crypto assets. Kava is one of the assets mentioned, as its solid ecosystem and project growth have not gone by unnoticed.
Evolving DeFi Beyond Ethereum
Since its launch, Kava has enabled support for Binance Coin to generate liquidity in its USDX pool. The list of supported assets will continue to grow, as Bitcoin and XRP will be added in the near future.
Holders of BNB will earn a share of 74,000 KAVA in weekly rewards as well as testnet USDX – known as CryptoPayDay – based on the amount of USDX minted in the pool. Even though Kava hasn't been integrated into the Binance platform, there is over $20 million in assets deposited already. That number is expected to increase once the integration is completed.
Once more assets, such as Bitcoin and XRP are added to this platform, these figures are likely to grow exponentially. This will, in turn, bring more use cases to the table for holders of these assets. Focusing on interoperability will be beneficial to Bitcoin investors who want to generate a passive revenue stream in the process.
DeFi is no longer about just Ethereum, as interoperability between different assets and ecosystems is now taking center stage.

Author:

Andrey Sergeenkov
Andrey Sergeenkov is a digital entrepreneur with more than 10 years of experience. Assisted in raising of 90 mln USD investments for more than 150 crypto projects. He believes that actual usefulness is the best PR for any project.
Subscribe to our telegram channel.
Join