Companies like Deel, Bitwage, Papaya Global and Chrono.Tech offer HR departments flexible tools for managing their workforces and diversifying payment opportunities, thus helping retain and engage employees.
The human resource sector is the foundation of all business operations and the cornerstone of productivity. Ensuring proper screening, recruitment, and retention is the basis for company success. In today's employment sector, this can only be achieved through the use of both the right technologies and proper employee motivation – including rewards systems and other, less material benefits.
The landscape of the human resource industry has undergone drastic changes in the course of the COVID-19 pandemic, which has seen a dramatic shift in both workforce behavior and hiring practices by employers. With offices impacted by lockdown and the need for full-time staffing waning, companies have been forced to adapt to the changing demands of their employees, including the highly qualified specialists responsible for the smooth functioning of critical business processes.
Recent statistics indicate that around 35% of employees will leave their jobs this year to work elsewhere, something driven by the increased demand for qualified workers and the shift towards the convenience of remote working arrangements. This is clearly demonstrated by trends arising during the pandemic, which have seen around 30% of workers preferring to work from home five days a week. A total of 47% of HR departments are convinced that employee retention and turnover is their biggest challenge – one that is not being addressed by existing employee engagement methods, which can now be considered archaic.
The emergence of new technologies in human resource management has resulted in a $10 billion global demand for HR software in 2022. Blockchain technology is becoming the go-to solution, as evidenced by a report from back in December of 2019, "Trending Tools and Technologies in HR," from the benchmarking association APQC, which states that 82% of organizations were already at least somewhat familiar with blockchain.
Blockchain and Human Resources
Thanks to its many advantages, including full transparency, immutability, decentralization, and automation, blockchain is considered to be one of the key future technologies for human resource management. One of the broadest areas of application is in the remuneration process, which can be automated using the blockchain and the digital currencies it supports.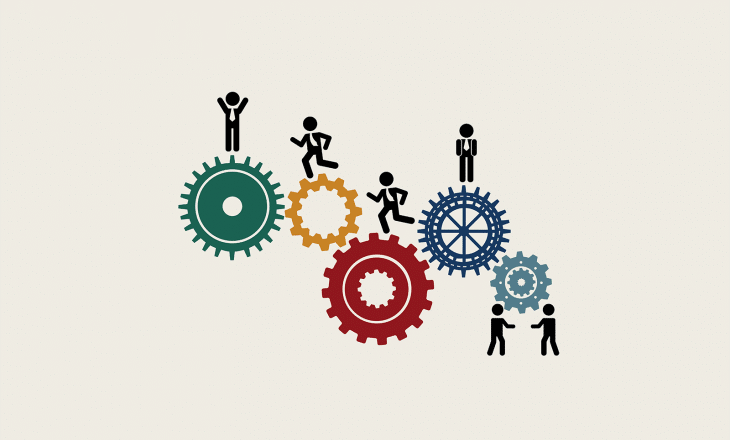 Blockchain's potential as an employee management tool can be demonstrated by reference to the latest trends of 2022. Statistics indicate that one of the main drivers of employee turnover is the search for higher salaries, followed by the desire for professional advancement and personal reasons. This last category is best understood in the light of other trends in the industry that help explain the underlying reasons for employee migration.
Over 80% of companies consider their internal processes to be excessively complex, which directly impacts employee morale and engagement rates. Flexible hours and partially remote teams have become important factors in employers' selection of their workforces. With over 50% of employees believing that balancing their work-home life routines has become impossible, it is not surprising that the pandemic has prompted a rise in the number of freelancers. Over 64% of full-time employees are willing to go freelance, making this one of the key trends of 2022.
Freelancers are also spearheading the adoption of new forms of payment. With most freelancers working through online platforms, it is perhaps unsurprising that they are opting to accept cryptocurrencies for the services they provide. Of course, freelancers are not alone in ushering in this trend. New York Mayor-elect Eric Adams and Miami Mayor Francis Suarez will both take their salaries in crypto. Sports players in the NFL are also joining the movement, with Odell Beckham Jr. stating that he will be taking 100% of his new contract with the Los Angeles Rams in bitcoin.
Payments in Crypto
The use of blockchain-based digital currencies is particularly well-suited to the money transfer industry, as it provides numerous advantages to all participants.
Employees can leverage the benefits of blockchain to receive their salaries instantly in digital currencies with full transparency of payments, and cash out to their local currency for minimal commission fees. More importantly, the blockchain ensures immutability and guarantees the execution of payments, sparing employees from having to resolve delays with accounting departments or banks.
Employers, though, are also the beneficiaries of the application of blockchain in human resource processes, as the technology allows them to retain employees by incentivizing them with instant payouts in digital currencies, directly based on KPIs and other activities.
Service Providers
Some of the major benefits of using digital currencies for payments can be traced back to the main challenge for human resource departments: employee retention.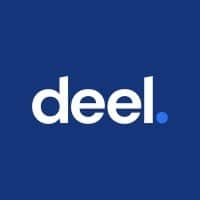 Companies like Deel are already connecting employers with contractors in real time across 150 countries, with over 120 payment options available, including cryptocurrencies. The comprehensive nature of the platform allows for contract management, commission payments, and expense accounting, making it a versatile tool for human resource departments.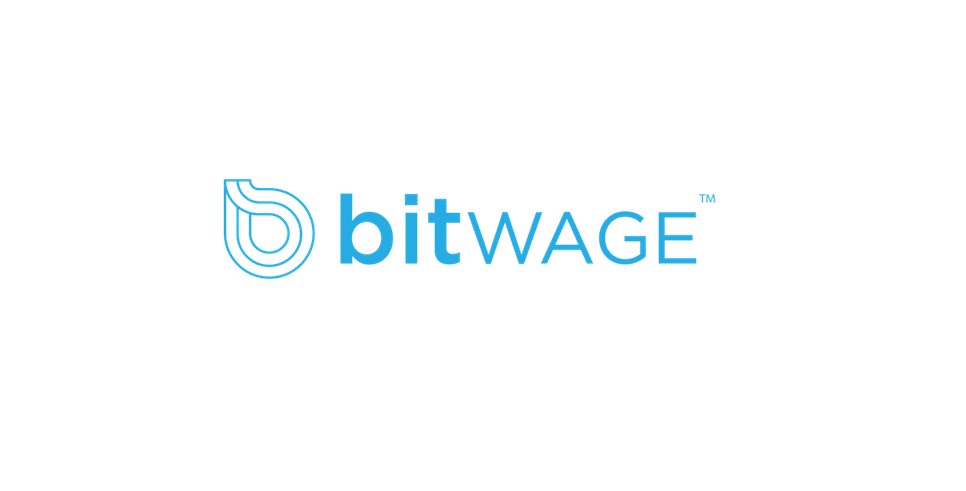 Another, more specialized example is Bitwage, crypto payroll software that allows companies and individuals to send or receive wages in cryptocurrencies. The platform is HR-compliant with global policies and is used by many industry leaders such as Facebook and Uber. Papaya Global is another HR services company that supports Bitcoin payments, for up to 30% of employees' salaries. The project is focused on workforce management and benefits, offering compliance in more than 100 countries and complete automation of payrolls.
Finally, Chrono.Tech – a Sydney-based company formed with the aim of revolutionizing the human resource and recruitment sector using blockchain technology – offers a wide range of software solutions for allowing employers to leverage the full power of decentralized technologies. Chrono.Tech has developed a suite of blockchain-powered services that address different needs in the market, catering to different groups within the crypto community. The company is preparing to launch a module for managing long-term work contracts, which will enable salaries to be accrued on a per-second basis, instead of monthly, allowing employees to access their earnings in real-time, further stimulating engagement and retention.
Conclusion
The human resource sector is in dire need of innovative solutions to keep pace with the changing demands of employees and the general evolution of the labor market. Blockchain is considered to be a key part of the solution, offering decentralized workforce management and the possibility of convenient remuneration options using cryptocurrencies.
Companies like Deel, Bitwage, Papaya Global and Chrono.Tech offer HR departments flexible tools for managing their workforces and diversifying payment opportunities, thus helping retain and engage employees.