Today there is a huge number of cryptocurrency exchanges that are competing for winning attention. Here are our picks for the three of them to keep an eye out for.
Cryptocurrency exchanges are by far the most popular way to purchase, trade, and even store cryptocurrencies in 2020. The industry is currently dominated by several major players, many of which aren't known to be the most user-friendly or innovative exchange platforms. As such, bigger doesn't always mean better.
The cryptocurrency trading industry is experiencing a Cambrian explosion of sorts, as a huge number of newer, growing platforms make their way up while offering features that some of the bigger platforms either can't or won't offer. Here are our picks for the three to keep an eye out for.
Bityard
Despite launching just last month, Bityard has already managed to stir up quite the reception among cryptocurrency traders thanks to its refreshing approach to cryptocurrency derivatives trading.
The Singapore-based exchange boasts a total of ten different markets, each formed of a popular cryptocurrency paired against Tether (USDT). Since Bityard is a derivatives exchange, traders are able to open leveraged positions, allowing them to increase their exposure to the market at will. With a maximum of 100x leverage available for all its contracts, Bityard ensures even smaller traders can net a substantial profit.
The platform benefits from a $10 million strategic investment from a prominent U.S. hedge fund, which has allowed the platform to invest the time and resources needed to produce a platform that makes complex financial contracts accessible to even the least experienced of traders – certainly no small task.
Bityard features an incredibly fast order matching engine that can handle as many as 1 million transactions per second, helping the platform avoid the overload issues seen by some less advanced derivatives exchanges. This, combined with its impressive liquidity makes Bityard suitable for both algorithmic and high-speed traders.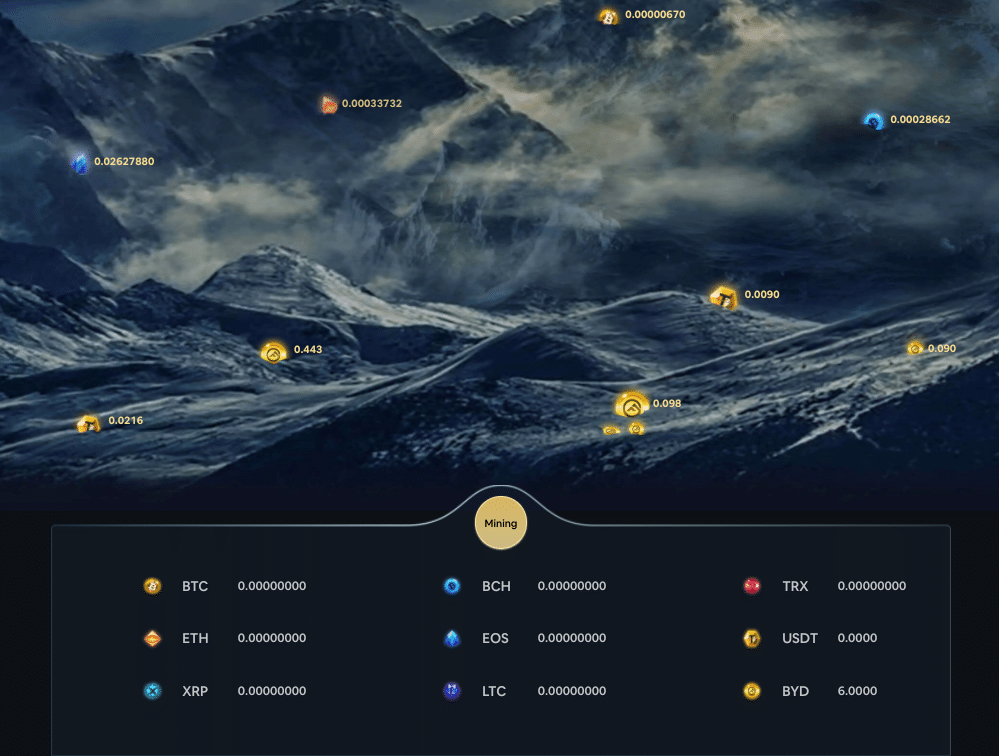 Although Bityard has several unique features, its daily mining game is one of its most attractive. Each day, users of the site can mine for free cryptocurrency, including Bitcoin, Ethereum, and Bityard Tokens (BYD), which can then be traded on the site.
The trading platform takes the safety of its users extremely seriously and has one of the most comprehensive security setups of any exchange – big or small. The platform has licenses in four countries (Singapore, United States, Estonia, and Australia), further bolstering its reputation as a safe trading platform.
Binance DEX
From the team behind the world's most liquid cryptocurrency spot exchange comes the Binance DEX. Similar in many ways to the trading behemoth that is Binance, the decentralized exchange platform is designed to provide users with a way to trade without needing to trust the exchange with their funds – since it's non-custodial.
The platform features more than 100 different markets, covering a large portion of the most popular cryptocurrencies, and charges low fees of just 0.04% when paying with the native Binance Coin (BNB) utility coin.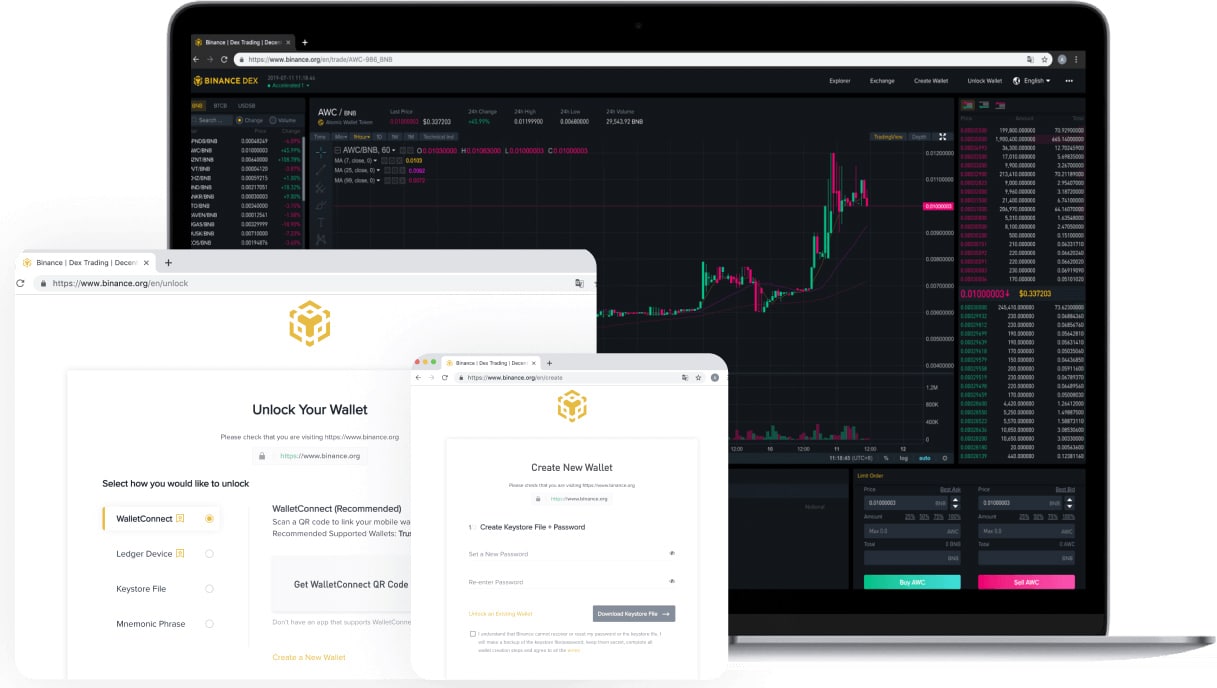 Despite being a decentralized exchange, the Binance DEX doesn't feel like it. Since the platform is built on Binance's proprietary blockchain (Binance Chain), Binance DEX benefits from 1-second block times and extremely fast confirmations, which means trades can be submitted and executed extremely quickly.
With that said, although Binance DEX does offer much the same feel as Binance. It does have far fewer markets and features, and since it is a decentralized exchange, it also suffers from less liquidity. However, despite launching in 2019, the Binance DEX has already grown to become the largest DEX in operation.
No personal information is required to create a wallet on the DEX and you already retain control over your private keys, making the Binance DEX one of the most private secure trading platforms available.
KoinPro
KoinPro is an up-and-coming cryptocurrency derivatives exchange that focuses on making CFD trading more accessible.
To achieve this, KoinPro basically rewrites the rules when it comes to derivatives trading and offers both simple and advanced derivatives contracts. This allows KoinPro to offer its unique "double-up" contract – essentially a simple CFD that allows traders to either double their money or lose their principal by going long or short with 100x leverage. The contract automatically exits at 100% profit, taking much of the guesswork of trading out of the equation.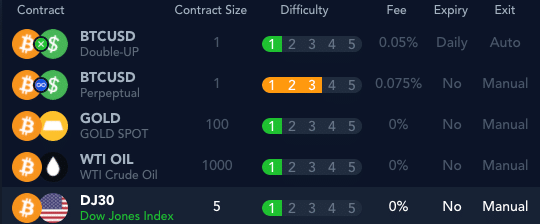 KoinPro also stands out as one of the few Bitcoin derivatives exchanges that allow you to trade contracts for traditional equities, including the S&P 500, Dow Jones, Nikkei 225, and FTSE 100 stock indices. All of these can be traded with either Bitcoin or Tether (USDT), without needing to complete any KYC checks.
Like many cryptocurrency trading platforms, KoinPro also features its own native token, known as KOI. KOI is unusual among cryptocurrency utility tokens, in that it is designed to provide both utility to holders and reward them at the same time. KOI holders will be able to unlock additional functionality on the KoinPro platform, and can also participate in the KOI repurchase program, which sees the exchange buy back KOI from the community using 30% of the trading fees it collects – somewhat similar to the Binance Coin token burn.

Please check out latest news, expert comments and industry insights from Coinspeaker's contributors.