With much already accomplished in the last month Gif.games is now preparing to have $GIF listed on Tezos's DEX QuipuSwap, following the completion of the IDO which starts on August 28th.
NFTs are of the biggest developments to come from the emergence of DeFi, and have created a mania not seen in the market since the 2017 cryptocurrency bull run. NFT art has raised some fascinating questions over where value can be identified, but it is in the gaming world that NFTs could prove to be truly groundbreaking. NFT gaming is now one of the hottest spaces in crypto as leaders in the field create digital worlds with self-sustaining economies that utilize in-game NFTs that command a tangible value in the wider market and give participants a way to monetize their game time.
Tezotopia Marketplace Sells Out in 20 Mins
One emerging leader, Gif.games, recently launched an NFT marketplace and game called Tezotopia which allows users to play in a virtual environment and trade virtual assets using a currency called Unobtainium (UNO) which will soon command its own open market value. A testament to the huge interest that is quickly snowballing within the NFT gaming space, the Tezotopia marketplace launch on August 9th sold out in only 20 mins, raising an initial $76,514, which was spent on various in-game assets, and resources. 
The Potential of NFT Gaming
NFT art grabbed the imagination of the crypto market in Q1 of this year and now the accessibility of play-to-earn NFT-based titles like Axie Infinity and Tezotopia is creating a whole new level of interest amongst casual players and hardcore gamers alike. NFTs raked in over $1.2 billion in sales in July 2021 and in just the last month dApp user volume has increased a massive 23.72% with more than 1.4 million daily unique users. 
This massive growth can be put down to a number of factors, but the most notable is the game-changing nature that in-game NFTs have brought to the table. In the virtual world, in-game items have always held high interest with players but lacked any tangible value outside of the game, until now. In-game NFTs allow players to own and control what they own, in a way like never before. The blockchain technology behind NFTs provides a probability for item authenticity so that such items can hold both not only their in-game value but also their open market value for players to sell or trade.
Tezotopia: Explore, Excavate, Create
Tezotopia is an open-world NFT game and marketplace for virtual assets based on Tezos. Players can buy, sell, and trade digital territories (known as Tezotops) & build numerous virtual assets using the in-game cryptocurrency, Unobtainium (UNO). On their futuristic journey across the open-world map, players use Unobtainium (0.5 UNO and 50 Energy points) to create new Tezotops. Players can also use Unobtainium and other resources such as minerals and energy to produce machinery and build battle units. 
Unobtainium not only has full utility within the game, but it will also be an FA2 token with liquidity, backed by Tezos. UNO has a maximum supply of 333,333 and is available to buy on Quipiswap exchange. These mechanics mean that players can conduct trades, barter, and exchange outside of the confines of Tezotopia. Gif.games have taken full advantage of the capabilities of NFTs with Tezotopia, tokenizing all of the minerals, energy, and machinery within the game through Unobtainium and giving its players the freedom to use their NFTs outside of the gaming environment.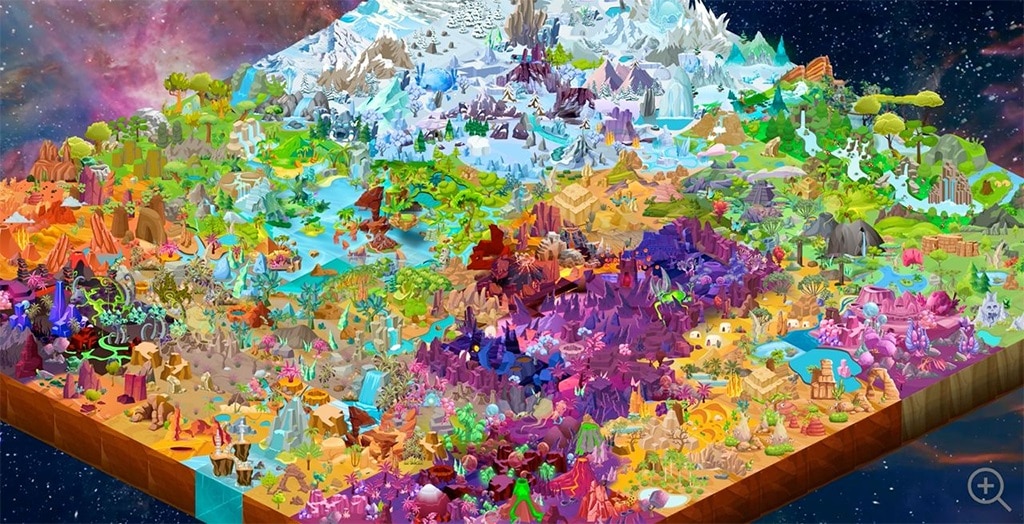 $GIF Governance Token IDO
On the back of the Tezotopia launch success, Gif.games was quickly accepted into the Blockchain Gaming Alliance as a silver member. Gif.games is now preparing to launch an IDO for its $GIF governance token with partner and decentralized launchpad Rocket Launchpad, on Tezos on August 28th, 2021. 
$GIF is a Governance token for all current and future blockchain titles from gif.games. $GIF holders will benefit from holders' rights and have their say in any new project proposals and have the right to vote on things that affect Tezotopia and other future titles. $GIF holders' will also get other benefits such as in-game perks, early access to new games, airdrops, and much more. The IDO will give anyone interested the opportunity to buy $GIF at a reduced price. Anyone interested in details about token supply and allocation can learn more here. 
What Is Next for Gif.games
With much already accomplished in the last month Gif.games is now preparing to have $GIF listed on Tezos's DEX QuipuSwap, following the completion of the IDO which starts on August 28th. Funds from the IDO will be used to help scale games, bring on more developers & artists to expand the universe of Gif.games. The Tezotopia dApp is expected to be complete following the IDO so players will be able to build unique NFT assets on top of their Tezotop blocks.
Later this year Gif.games plans to airdrop 10,000 $GIF per Tezotop to the owners of the first 400 Blocks of Tezotopia and have new collaborations planned with talented Tezos NFT Community Artists. $GIF token holders will be given access to Beta Test Gif.games battle engine and plan to announce a new game title later in the year.