PancakeSwap launched the play-to-earn game "Pancake Protectors", integrating their native token CAKE and offering rewards up to 10,000 CAKE for top-ranked players.
On May 29th, PancakeSwap, the decentralized exchange (DEX) operating under the automated market maker (AMM) model, announced the launch of the play-to-earn (P2E) game "Pancake Protectors", powered by GameFi Mobos' PvP protocol.
Pancake Protectors is based on the subgenre of strategy games known as Tower Defense (TD), where players' main objective is to protect territories or possessions by strategically placing defensive structures on the assigned map.
Pancake Protectors Promises to Be a Different P2E Game
According to PancakeSwap's announcement, the exchange's native token CAKE has already been integrated into the game, allowing players to use them to acquire NFT characters with additional benefits such as increased tradability and superior attributes, as well as enhancing their heroes' abilities and other multiple functions.
Additionally, users will be able to unlock numerous levels, Battle Pass, and Privilege Card by using CAKE, as well as purchase in-game currency and gift packages. Similarly, they will be able to stake CAKE to obtain additional resources.
Regarding rewards, Pancake Protectors will offer exclusive prizes of up to 10,000 CAKE during the first season. The rewards will be distributed through a ranking system among the top 1,000 players, with the first-place winner receiving 1,000 CAKE and those ranked between positions 801 and 1,000 receiving 0.1 CAKE.
Therefore, the higher your ranking position, the more opportunities you have to win up to $1,700 per season, assuming the price of CAKE remains at $1.7.
CAKE Price Increased by 16% Following the Announcement of Pancake Protectors Launch
After the news of Pancake Protectors' launch, CAKE rose by more than 18%, going from $1.54 to $1.82. However, the price experienced a slight pullback and is currently trading at $1,715.
It's worth mentioning that CAKE has been one of the most affected tokens during the crypto winter, as it has fallen by more than 96% from its all-time high of $44.2 reached in April 2021.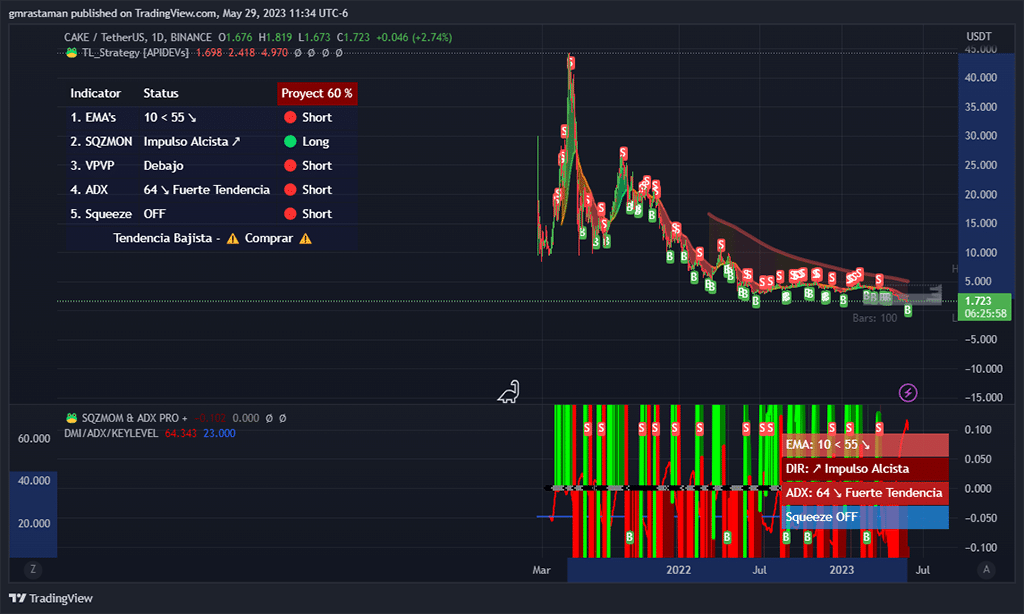 Although Pancake Protectors offers players the opportunity to earn rewards while playing, it is impossible to say whether it will become the next Axie Infinity or Plant vs. Undead, two of the most famous crypto games in the ecosystem that managed to attract millions of players to the crypto market.
However, for Tower Defense enthusiasts, the play-to-earn option offered by Pancake Protectors can be very appealing. After all, who wouldn't want to receive money while having fun?