One of the major driving forces of the NFT market in Q2 and Q3 2021 was and still is the rise of NFT avatar collections and the comeback of legacy projects like CryptoKitties.
When Mike Winkelmann, the digital artist known as 'Beeple' sold his artwork "Everydays: The First 5000 Days" at a Christie's auction for $69.3 million in March 2021, many market experts expected the imminent decline of the NFT space. After hitting such a high point, the only logical follow on for the NFT markets had to be a negative trend and a gradual stabilization of prices. But instead, the NFT market used the spike in interest to build momentum for the second NFT boom. While the first wave was largely driven by NFT art and speculations on the digital art market, now we are seeing new trends and NFT use cases emerging. Beginning as a small niche in the market, NFTs have gone on to be one of the main drivers for the whole blockchain and crypto industry.
User Behavior Analytics as Evidence of Market Growth
While the general media has stopped covering NFT news and sales to the extent it did back in March and while Google searches for NFTs has dropped, other indicators are showing spikes in interest. For instance, in-depth analysis into the number of sales, the number of unique active wallets and the average price of NFTs sold all confirm this to be true. According to nonfungible.com, the number of unique wallets to have either bought or sold an NFT reached 116,344 by the beginning of September, which is the result of continuous growth over the past few months. These 116,344 wallets conducted 5.6 million registered sales in August.
Even though no other work of art has broken the Everydays' record yet, the average NFT purchase price has increased to $161, the highest value since the launch of CryptoPunks and CryptoKitties back in 2017. The rising floor price signals that the demand for NFT assets continues to grow. Now, instead of a dozen collectors willing and able to pay millions of dollars for one piece, the market is witnessing thousands of users eager to spend on NFTs. These are not the type of users who would splurge $1.36 million for Pak's "The Pixel" but they are the ones ensuring the sustainable growth of the NFT market.
In July alone, the NFT market generated over $1.2 billion in sales volume. In August, this number more than tripled, reaching $5.29 billion. It's the highest number since the beginning of the year, proving that there is no negative trend happening in the NFT market. More than half of all NFT sales were conducted on the OpenSea marketplace. In August, the platform registered over $3.4 billion in trading volume, which is a growth of 743.5% in July.
This market data shows the general shift from rare auctions of high-value pieces to more frequent drops of NFT collections that have a much lower entrance price. This emerging trend is opening the NFT market up to a broader audience who do not have millions to spend on one piece but still largely contribute to the NFT trading volume.
Marketplaces Expand to Accommodate Growing Demand
Another sign of a growing market is the flow of investment funding coming into NFT marketplaces and other NFT products and services. The best performing NFT marketplace OpenSea,  a startup valued at $1.5 billion recently raised $100 million to scale the platform and its operations. This is in addition to the $23 million it raised this March. The much smaller marketplace called MakersPlace secured $30 million to attract more artists and users to its platform. DeFine, Simba Chain and many others raised millions in the past couple of months to fund their NFT projects. The inflow of funding money indicates that projects are accumulating funds for development and show no signs of slowing down now.
These market metrics are clear indicators that the NFT space is continuing to grow and is exceeding the benchmarks set in spring this year. The following sections explain the major driving forces behind the second wave of NFT.
NFT Avatar Projects Are Spearheading NFT Market Growth
One of the major driving forces of the NFT market in Q2 and Q3 2021 was and still is the rise of NFT avatar collections and the comeback of legacy projects like CryptoKitties.
All NFT avatar projects have similar features: a limited issue; characters have attributes in common and distinguishing traits; and engineered rarity. Collections always launch at an affordable price of less than 1 ETH and with growing interest, increase in value. The initial supply of NFT avatars is usually sold out in a matter of minutes. True to this trend, the new project SIDUS: The City of NFT Heroes sold out of its first issue in 10 minutes and the number of presale requests exceeded the amount of characters available for purchase.
A significant rise in floor price is also an indication of demand for NFT avatars. When the Bored Ape Yacht Club collection hit the market, the initial price of each avatar was 0.08 ETH. Now, the floor price is 39.7 ETH, meaning a single Ape from the collection costs at least 39.7 ETH. The secondary sale of NFT avatar collection pieces generates millions every month.
Well-known projects like CryptoPunks and CryptoKitties, launched in 2017, are experiencing a new wave. In July, CryptoPunks showed a 576% increase in sales compared to June's metrics. In August, the collection made it to the news when VISA announced their purchase of a Punk. CryptoKitties suddenly experienced a $7.27 million trading volume in just 24 hours.
Mainstream Companies Getting into NFT and Bringing It to the Masses
The revival of the NFT space is also in part due to involvement from major companies, creators and celebrities who help make NFTs part of popular culture.
One example is the American YouTuber Logan Paul with over 63 million followers across popular social media networks. Paul announced that he would be releasing his own NFT game in September this year. While the game itself is still under development, the project has already reached the milestone of 11,000 unique NFT holders.
Compared to popular NFT avatar collections like Meebits, Bored Ape Yacht Club or Art Blocks Curated, it has almost double the number of unique holders. A massive following is a big advantage for celebrities like Paul. Instead of convincing a seasoned crypto enthusiast to invest in one project over the other, Paul and other creators appeal to their loyal fan base who are yet to discover NFT or are already invested in their lives and other projects.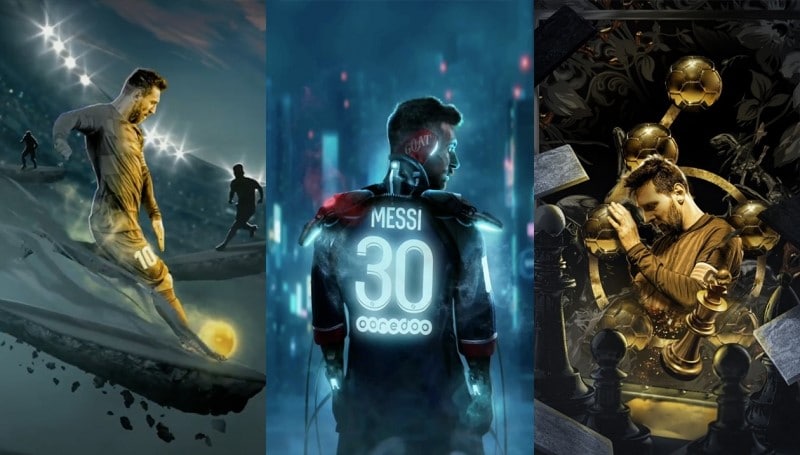 So, when a celebrity joins crypto and NFT, that is news in itself. When Lionel Messi announced the launch of "Messiverse", it hit the mainstream media right away. It doesn't matter if the project introduces technical advancements or has a striking design or no – the mere name 'Lionel Messi' makes it significant. Celebrities and athletes getting into crypto almost 'normalizes' the NFT space and decreases the risk of entry for other influencers, creators and their followers.
Even though many celebrity projects get massive media coverage owing to their personal popularity, it is false to assume that the only value of these NFT projects is in their names. VeeFriends is an NFT project launched in May 2021 by the YouTuber and Chairman of Media and Communications holding VaynerX – Gary Vaynerchuk. Since May, the project has already generated $11 million in secondary sales volume and VeeFriends receive 9% royalties from all secondary sales. It is a huge success for any NFT project and proves that there's more to it than the name of GaryVee.
Celebrity-fan engagement and monetization through NFT projects will become more common as more and more celebrities go down this path. The celebrities are also joined by companies like Coca-Cola, who introduced its NFTs in partnership with Decentraland. Such collaborations between NFT and mainstream companies will broaden the market and bring us closer to the mass adoption of NFT.
The Rise of Play-to-Earn Economics
The blockchain gaming industry is rapidly expanding with the introduction of more and more player-driven economic systems.
Play-to-earn mechanics imply that users are rewarded with in-game assets for their actions and they can craft and collect items that can be later put up for sale. All in-game items represent economic value. For example, a character that a user upgrades over time through successful missions and battles is an NFT that can be sold on the marketplace. Players can also rent out their virtual land and increase its value by hosting events or crafting on it.
This is a huge paradigm shift compared to traditional gaming where players pay-to-play and the success of a game is estimated by the revenue the game's development company generates. Blockchain gaming focuses on the benefits users get and earn.
Blockchain gaming and the NFT market connected to it will continue to grow as more gamers from the traditional industry taste blockchain gaming and player-driven economics. Currently, the most popular game has 350,000 daily active players, while the global gamers market counts 2.9 billion players. 2.9 billion potential players provide blockchain games with ample room to grow.
Final Thoughts and Trends to Come in the NFT Market
While NFT art sales have declined, the NFT landscape is expanding to incorporate new directions, projects and blockchains. Even though we don't have a new Beeple, an in-depth analysis of user behavior and NFT sales clearly indicates the continuous growth of the NFT sector.
The major drivers of the new NFT wave, including some reasons not discussed in this article, are:
The rise of new NFT avatar collections and the comeback of good ol' projects like CryptoPunks and CryptoKitties.
Involvement of big corporations and pop culture celebrities in NFT.
The rise of blockchain gaming and play-to-earn mechanics.
Development of sports NFT projects that account for the top NFT apps.
Binance Smart Chain and other blockchains getting into NFT.
The general trend in NFT projects with real consumer value: NFTs that generate cash flow, provide utility or exclusive experiences.

Author:

Dan Khomenko
Chief Executive Officer at NFT STARS! and SpaceSwap. Executive board member of the Platinum.fund. International entrepreneur. Software developer. Property developer in Australia. Angel investor.
Subscribe to our telegram channel.
Join